Last Abortion Clinic in Mississippi Shuts Down after Trigger Law Takes Effect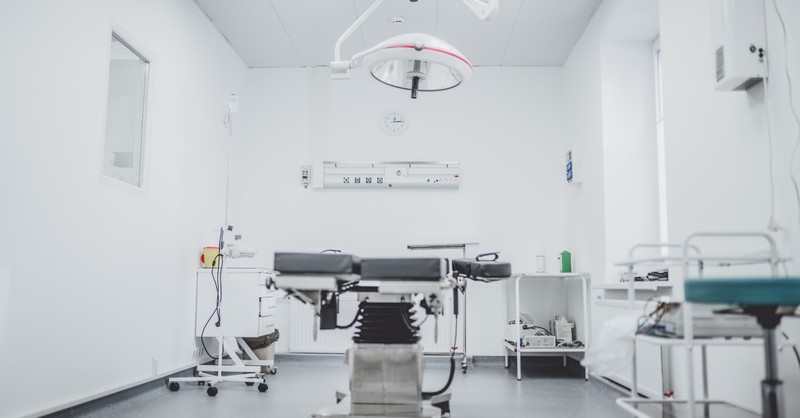 Mississippi's last remaining abortion clinic has shut its doors after the state's near-abortion ban took effect on Thursday.
According to WDAM 7, the abortion clinic Pink House held its last day of appointments before shutting down for good.
"It's really hard to think about, we're not going to be here again," said Derenda Hancock, who served as a Pink House volunteer. "Harder than that is thinking about the fact that the Pink House isn't going to be here for the patients that need them."
"They have done everything they can do, to see every last person that was scheduled," Hancock continued. "They're more desperate to get here than they would have been, you know, a month ago."
Protestors on both sides of the abortion issue were standing outside the abortion clinic on its final day open.
"Unfortunately, I had an abortion 31 years ago," pro-life advocate Regina Minga shared. "And so I thought it would just go away, and it hasn't, and it's gotten more and more real. And so my heart hurts. So, I've just come here, just thanking God that maybe no more mamas or babies and even the dads go through this regret because death is final. And you're just not ready for that."
Meanwhile, abortion advocates expressed concern about what the future holds for women wanting to terminate their pregnancies.
"There could be botched abortions, back-alley abortions," Summer Stewart warned. "We also have to think about the lives of women and people with uteruses that don't want kids... The foster care system can be overloaded. The caseworkers [and] the social workers are already overloaded. I mean, there's no support system."
Mississippi Gov. Tate Reeves (R), who is pro-life, celebrated the closing of the last abortion facilities on Thursday.
"Today, we wake up in a state where the church doors are open, and the abortion clinic's doors are closed." he tweeted. All the Glory to God the Father! Amen!"
Today we wake up in a state where the church doors are open and the abortion clinic's doors are closed.

All the Glory to God the Father!
Amen! 🙏 🙏

— Governor Tate Reeves (@tatereeves) July 7, 2022
In addition to Pink House, the abortion clinic behind the Supreme Court's Dobbs v. Jackson case closed on Wednesday. At the center of the case was a 15-week abortion ban that ultimately led to the overturning of Roe v. Wade.
Diane Derzis, the owner of Jackson Women's Health Organization clinic, announced that the clinic will now move to Las Cruces, New Mexico, which is approximately 40 miles north of El Paso, Texas.
"New Mexico, for the time being, is a very receptive state. We've been welcomed. And that obviously is closer to the Texas and Oklahoma borders and Arizona. So it seemed like one of the places we need to be," Derzis told NPR News.
While she acknowledged that there will likely be more ligation in the future, Derzis contended that she will continue to grant access to abortions as much as possible.
"I see many, many years of litigation ahead of us," she said. "But as long as it is legal in the state in which we are providing the service, I intend to do that."
Related:
NC Gov. Signs Executive Order Protecting Access to Abortions, Reproductive Health Care
Missouri's Last Abortion Clinic Fails to Meet 'Basic Standard of Care,' Loses Its License
Photo courtesy: Arseny Togulev/Unsplash
---
Milton Quintanilla is a freelance writer and content creator. He is a contributing writer for Christian Headlines and the host of the For Your Soul Podcast, a podcast devoted to sound doctrine and biblical truth. He holds a Masters of Divinity from Alliance Theological Seminary.