Louisiana Becomes 18th State to Pass Ban on Transgender Athletes in Girls' Sports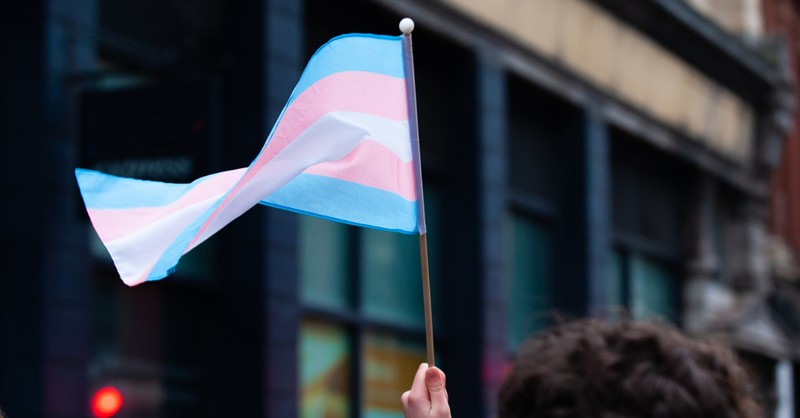 Louisiana has become the 18th state in the United States to prohibit male to female transgender athletes from competing in female sports.
The bill, titled The Fairness in Women's Sports Act (S.B. 44), became law after Democratic Gov. John Bel Edwards did not veto or sign the measure within 10 days of the Secretary of the Senate sending the bill to this office. The measure, which passed in the state's house and senate, was sent to Edwards' office on May 25.
Under the new law, public schools, some private elementary and secondary schools, and colleges that receive state funding are required to designate sports teams based on biological sex. Additionally, girls who feel "deprived of an athletic opportunity" can take legal action if the law is violated.
"Title IX of the Education Amendments Act of 1972, 20 U.S.C. §1681 et seq., was designed to ensure that women are free from discrimination on the basis of sex in both education and athletics so that women would be afforded the opportunity to compete for athletic scholarships and to potentially launch their own athletic careers after they have completed their education," the bill states.
The act points out the "inherent differences between men and women" in which biological males possess an unfair advantage over females in sports. For instance, men generally have "denser and stronger bones, tendons, and ligaments, larger hearts, greater lung volume per body mass, a higher red blood cell count, and higher hemoglobin as well as higher natural levels of testosterone."
Those attributes affect "traits such as hemoglobin levels, body fat content, the storage and use of carbohydrates, and the development of Type II muscle fibers, all of which result in men being able to generate higher speed and power during physical activity."
The bill also explains that biological males generally have increased "strength, speed, and endurance" than females and "scientific studies have established that the benefits that natural testosterone provides to male athletes is not diminished through the use of testosterone suppression."
In a statement to The Christian Post, Meridian Baldacci, a spokesperson for Family Policy Alliance, the lobbying arm of the Christian organization Focus on the Family, described the bill's passage as a "milestone in the movement to Save Girls' Sports."
"In protecting female athletes, Louisiana joins Idaho (the first state to protect girls' sports), along with Arkansas, Mississippi, Montana, Alabama, Tennessee, South Dakota, West Virginia, Texas, Florida, Iowa, Utah, Oklahoma, Arizona, Kentucky, South Carolina and Indiana. Many of these states, including Louisiana, extend protections for female athletes who have achieved even higher levels of competition at the collegiate level," she explained.
During a news conference on Monday, Governor Edwards expressed his opposition to the new law, claiming that he did not veto it because he believed it would be overruled by lawmakers.
"Whether it's intended or not, the effect is to tell ... send a strong message to at least some of these young people that they shouldn't be who they think they are, who they believe they are, who they know that they are," he said. "And I find that very distressing. I do believe that we can be better than that."
The Human Rights Campaign, a leading LGBT advocacy organization, urged the governor to veto the bill after it passed the State House of Representatives last month.
In a statement from the HRC, the group denounced the legislation, calling it "a discriminatory attack" that "further isolates students that are already struggling to live a normal childhood."
Last year, Edwards vetoed a previous version of the transgender sports ban.
"As I have said repeatedly when asked about this bill, discrimination is not a Louisiana value, and this bill was a solution in search of a problem that simply does not exist in Louisiana. Even the author of the bill acknowledged throughout the legislative session that there wasn't a single case where this was an issue," he said in a statement at the time.
Related:
Mississippi Bans Transgender Athletes from Competing in Female Sports
Tennessee, Mississippi Ban Transgender Athletes from Competing in Girls' Sports
Alabama Legislature Passes Bill Banning Transgender Athletes from Female Sports
North Carolina Lawmakers Push Legislation to Ban Transgender Athletes from Female Sports
Alabama House Advances Bill Banning Transgender Athletes from Participating in Girls' Sports
North Dakota Governor Vetoes Bill Banning Transgender Athletes from Competing in Girls' Sports
Arkansas Becomes Second State to Ban Transgender Athletes from Competing in Female Sports
Photo courtesy: ©Getty Images/Nicky Ebbage
---
Milton Quintanilla is a freelance writer and content creator. He is a contributing writer for Christian Headlines and the host of the For Your Soul Podcast, a podcast devoted to sound doctrine and biblical truth. He holds a Masters of Divinity from Alliance Theological Seminary.