Louisiana Waitress Receives $777 Tip after Asking God to Provide Funds Needed to Complete Church Repairs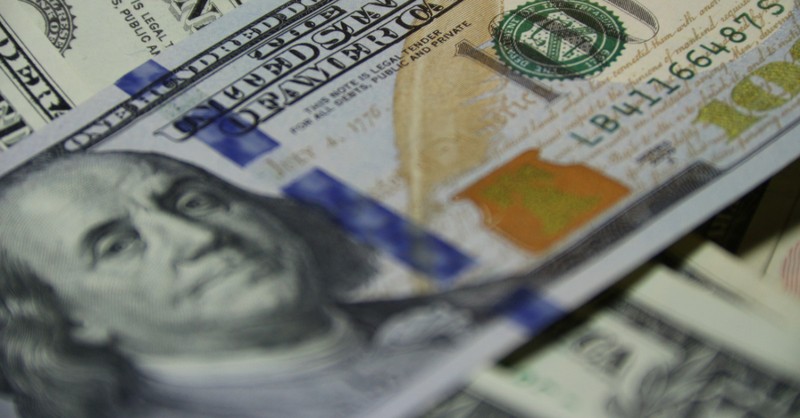 A Christian waitress at a Louisiana restaurant received a $777 tip from a customer immediately after she prayed that God would help her church fix its building and broken air conditioning system.
Ava Guan, who works at HoShun Restaurant on St. Charles Avenue, told Fox 8 Live that she donated the tip money to her church, Olive Church in Metairie, to cover the cost of the building and A.C. repairs.
"This is not my money," Guan explained. "The gentleman [who gave the tip] is the angel for me."
According to The Christian Post, Guan had visited her church just before starting her night shift on June 4. While at the church, she prayed that God would send help to repair the church building and its A.C. system. Despite donating $300 out of her own pocket, it still wasn't enough to cover the cost of repairs.
That's when the tipper, later identified as 31-year-old businessman Abdul Hamideh, came into play. Hamideh left Guan a $777 tip on a $63 bill as well as a message encouraging her to "take the night off."
"He gave me the big tips. I don't know why. It's so crazy. A surprise for me," Guan said, adding that it was a blessing from God.
Alice Ho, the restaurant owner and manager, said she was shocked to hear about the news.
"Gave me goosebumps," Ho said. "She told me she prayed that day, and it came true. That means somebody listened. Someone listened."
Hamideh, an IHOP and Popeyes franchise owner, told NOLA.com that he chose to leave $777 as the tip because he considered the amount lucky. Earlier the day, he opened a new IHOP location in Thibodaux and said he was thankful for the new restaurant.
"I had something good happen to me in this world," he said. "I wanted to pay it forward."
Hamideh, whose father was a franchisee in the IHOP restaurant chain in the 1960s, explained that he went to Hoshun Restaurant that day because it was near his house, and he enjoys sampling menus.
As The Christian Post reported, after Hamideh heard that Guan had donated the tip money to her church, he vowed to make sure the air conditioning system was fully repaired.
Alex Yang, a leader of Olive Church, was thankful for Hamideh's act of kindness and agreed with Guan that the tip was divine intervention.
"This is what they call God doing miracles," Yang told NOLA.com in a statement. "We think God has sent this gentleman to tell her that Christ is here and in control."
Photo courtesy: Vladimir Solomianyi/Unsplash
---
Milton Quintanilla is a freelance writer and content creator. He is a contributing writer for Christian Headlines and the host of the For Your Soul Podcast, a podcast devoted to sound doctrine and biblical truth. He holds a Masters of Divinity from Alliance Theological Seminary.