Russell Moore Calls Actions of SBC Leaders 'Blasphemy' following Release of Sex Abuse Report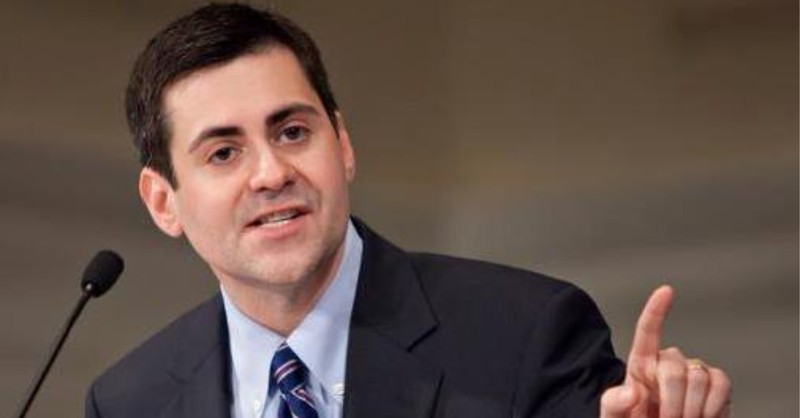 Former Southern Baptist Convention Ethics and Religious Liberty Commission President Russell Moore penned a column for Christianity Today over the weekend lamenting the findings of an independent investigation into sex abuse within the SBC.
On Sunday, the SBC publicly released a 288-page report from independent domestic and internal investigation firm Guidepost Solutions outlining the denomination's failure to handle allegations of sexual abuse appropriately.
Moore, who resigned from his position with the ERLC last year, in part because of his concerns about the denomination's treatment of sex abuse allegations, asserted that the word "crisis" was not severe enough to describe the denomination's failure to address issues of abuse.
"They were right. I was wrong to call sexual abuse in the Southern Baptist Convention (SBC) a crisis. Crisis is too small a word," Moore wrote. "It is an apocalypse," he asserted.
Noting that he grew angrier and angrier as he read the report, Moore asserted that the report "corroborates and details charges of deception, stonewalling, and intimidation of victims and those calling for reform."
Conversations included in the report between top SBC Executive Committee staff and their lawyers "display the sort of inhumanity one could hardly have scripted for villains in a television crime drama," Moore added. He then noted that the report also details "callous cover-ups by some SBC leaders and credible allegations of sexually predatory behavior by some leaders themselves, including former SBC president Johnny Hunt."
Guidepost Solutions also found that EC members mistreated abuse survivors and compiled a list of accused and convicted church leaders mainly to avoid "any potential liability," the report said.
When Moore read of this list's existence, he said his "mouth fell open."
"For years, leaders in the Executive Committee said a database—to prevent sexual predators from quietly moving from one church to another, to a new set of victims—had been thoroughly investigated and found to be legally impossible, given Baptist church autonomy," Moore wrote. "My mouth fell open when I read documented proof in the report that these very people not only knew how to have a database, they already had one" that they used "to protect themselves," he added.
Moore also asserted that those who rebuked him and others for calling attention to the sex abuse crisis within the denomination were the same people perpetuating the problem by twisting the tenants of the SBC to manipulate victims and victim advocates.
"The true horror of all of this is not just what has been done, but also how it happened," Moore wrote. "Two extraordinarily powerful affirmations of everyday Southern Baptists—biblical fidelity and cooperative mission—were used against them," he added, noting that leaders "weaponized" the "Southern Baptist impulse for missions, for cooperation" to "blame survivors for their own abuse."
While Moore maintained that cooperation is "a good and biblical ideal," he also asserted that it must not be used to "protect the base" and not the victim.
Moore, who left the SBC altogether in 2021, concluded his article by calling the actions of SBC leaders more than a crisis or even a crime but "blasphemy."
Related:
Investigative Report Reveals SBC Leaders Responded to Sex Abuse Claims with 'Resistance, Stonewalling, and Outright Hostility'
Photo courtesy: Theology147/Creative Commons, image cropped and resized.
---
Kayla Koslosky has been the Editor of ChristianHeadlines.com since 2018. She has B.A. degrees in English and History and previously wrote for and was the managing editor of the Yellow Jacket newspaper. She has also contributed to IBelieve.com and Crosswalk.com.