'Gog and Magog' Trends on Twitter after Putin Meets with Iranian Leaders
Scott Slayton

ChristianHeadlines.com Contributor

Updated

Jul 22, 2022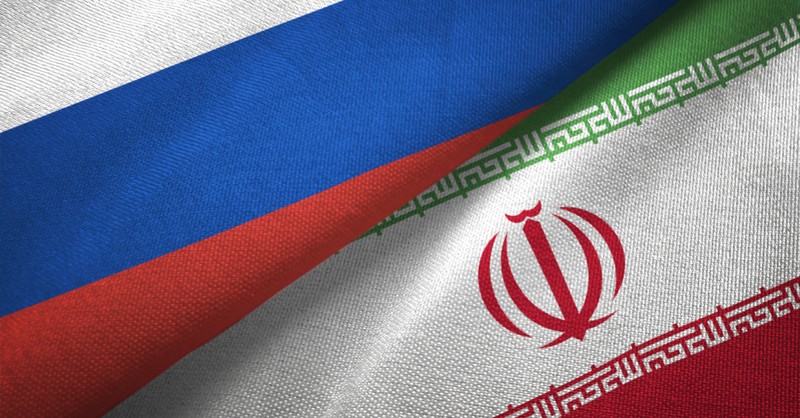 Many Christians saw a link between Vladimir Putin's meeting with one of the few world leaders who approves of his invasion of Ukraine and a passage from the book of Ezekiel.
Russian President Vladimir Putin traveled to Iran this week and met with Supreme Leader Ayatollah Ali Khamenei and Iranian President Ebrahim Raisi. The Ayatollah released a declaration supporting the Russian invasion of Ukraine, making him a key ally for the embattled Russian leader. With many European nations imposing stiff economic sanctions on Russia, Putin needed to look to Asia to find economic and protective alliances.
"Russia and Iran still don't trust one another, but now need each other more than ever," Ali Vaez, the Iran director for the International Crisis Group, told the New York Times. "This is no longer a partnership of choice, but an alliance out of necessity."
Putin also held a meeting about Syria with President Raisi and Turkish President Recep Tayyip Erdogan. This summit comes on the heels of President Biden's trip to Israel, where he discussed Iran with Israeli leaders.
So many Christians saw a connection between Putin's Iran meeting and Ezekiel 38 that "Gog and Magog" briefly trended on Twitter. Many biblical scholars and preachers believe that Ezekiel 38 describes an end-times struggle where a nation from the north will attack Israel.
Ezekiel 38:14-16 (ESV) reads, "Therefore, son of man, prophesy, and say to Gog, Thus says the Lord God: On that day when my people Israel are dwelling securely, will you not know it? You will come from your place out of the uttermost parts of the north, you and many peoples with you, all of them riding on horses, a great host, a mighty army. You will come up against my people Israel, like a cloud covering the land. In the latter days, I will bring you against my land, that the nations may know me, when through you, O Gog, I vindicate my holiness before their eyes."
Because this passage mentions nations coming from the "uttermost parts of the north," many believe this is likely a reference to Russia. "From a biblical perspective, anytime you have directions given in the Bible, then you always start with Israel [as] kind of the … center of the compass," said Jeff Kinley, an end times author. "And it speaks about these nations coming from the uttermost parts of the north. If you just do a straight line north of Israel, you're going to land in the middle of Russia."
In one widely shared post, a user called JesusisComingBack said, "Breaking News: Russia, Iran, and Turkey holding hands to form an alliance. I'm telling you: you need to call on JESUS CHRIST now. "
The Russian invasion will likely remain in the news in the coming days, as many experts believe Russia is gearing up to advance further east in their invasion of Ukraine.
Related:
Gog and Magog: Who Are They and What Do They Have to Do with the Last Days?
Who Are Gog and Magog in the Bible?
Does Russia's War on Ukraine Fit in Biblical Prophecy? Pastor Greg Laurie Says it May
Photo courtesy: ©Getty Images/Oleksii Liskonih
---
Scott Slayton writes at "One Degree to Another."