Over 20 Dead in Russian Strike on Ukrainian Apartment Building
Scott Slayton

ChristianHeadlines.com Contributor

Updated

Jul 11, 2022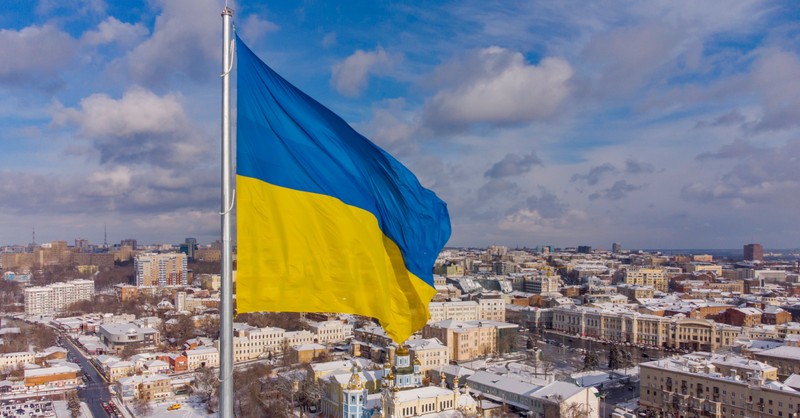 Twenty-four people are dead, and over 20 are still missing after an apparent Russian missile strike on an apartment building in eastern Ukraine.
According to the Wall Street Journal, the attack took place in Chasiv Yar in the Donetsk province Monday morning. Video footage, shared by Donetsk Oblast Governor Pavlo Kyrylenko, shows rescue workers digging through the rubble of the five-story building looking for survivors. As of Monday morning, as many as 24 people are still missing, including a nine-year-old. Rescuers established contact with at least two people who are trapped and pulled eight others from the rubble.
A survivor, who told Reuters her name was Vanera, described the ordeal. "I was thrown into the bathroom, it was all chaos, I was in shock, all covered in blood," she said. "By the time I left the bathroom, the room was full up of rubble, three floors fell down."
"It was a missile strike," said Ukrainian President Volodymyr Zalenskyy. "And everyone who gives orders for such strikes, everyone who carries them out targeting our ordinary cities, residential areas, kills absolutely deliberately."
Fighting in the nearly five-month-old war reached a new phase after Russia established full control of the Luhansk region in eastern Ukraine. Luhansk and Donetsk are the major areas in the Donbas region, which has seen violence from Pro-Russian forces since 2014. Russian President Vladimir Putin used the violence in the region as a pretext for Russia's February invasion.
The Institute for the Study of War, a think-tank based in the United States, believes Russia is in an "operational pause." The British military reported that Russia is moving reserve forces toward the border with Ukraine. Experts believe Russia is preparing to move farther west in an effort to control the entire Donbas region, which is heavily industrial. Last week Putin said his army "hasn't really started" to fight.
"The search and rescue operation continues," Kyrylenko told reporters this morning. "We have more proof of Russia's crimes, that they shell residential areas of any community, whether it's close to the front lines or not."
In addition to apartment buildings and houses, a theater, shopping mall, and railway station in Ukraine have been hit by Russian shells and missiles.
Photo courtesy: ©Getty Images/Sandsun
---
Scott Slayton writes at "One Degree to Another."