Christian Leaders Speak Out in Wake of Dallas Shooting
Veronica Neffinger

iBelieve Contributor

2016

8 Jul

COMMENTS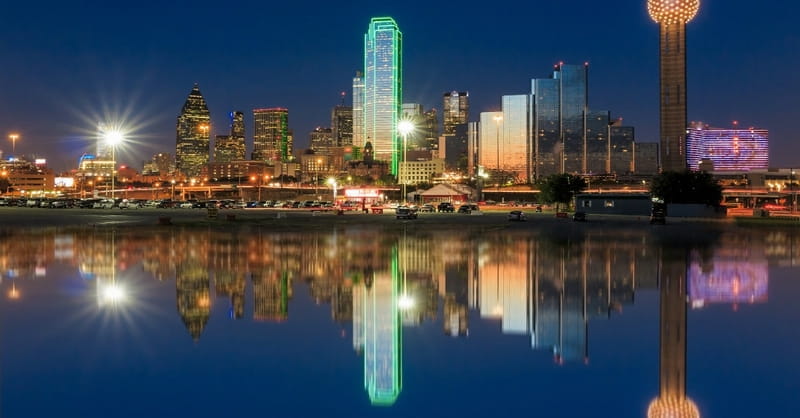 Many prominent American leaders responded to the deadly attacks that took the lives of five police officers in Dallas, Texas yesterday evening (July 8).
As ChristianHeadlines.com previously reported, the attack occurred at an event organized to protest police brutality. Earlier this week, two African-American men were shot and killed by police in two separate incidents. Both shootings were captured on video and spurred public outrage at what appeared to be unnecessary police violence.
Thirty-seven-year-old Alton Sterling was shot dead by police in Baton Rouge, Louisiana after a homeless man called 911, alleging that Sterling had threatened him with a gun. The graphic video shows police wrestling Sterling to the ground and shooting him multiple times in the chest.
Philando Castile was shot and killed by a police officer after he was pulled over for having a taillight out. Castile's girlfriend, who was in the passenger seat, live-streamed the brutal event. The daughter of Castile's girlfriend was also in the car.
After America woke up to yet another tragedy today with the shooting of 12 police officers, five of whom died, many are saying enough is enough.
On Twitter, Albert Mohler, the President of the Southern Baptist Theological Seminary, tweeted out prayer for Dallas and asked an important question:
Our nation is threatening to tear itself apart. Our political leaders seem unable to help. Can America's Christian leaders do any better?

— Albert Mohler (@albertmohler) July 8, 2016
Russell Moore, the President of the Southern Baptist Convention's Ethics & Religious Liberty Commission, called the Dallas shooting "an act of terrorism," and reiterated Dallas Mayor Frank Bruni's words to "just grab each other's arm and say we're in this together."

Pastor Tony Evans, who is based in Dallas, asked for prayer for the city and tweeted, "We must do better." 

Jim Denison, who also is based in Dallas, addressed the shooting in his daily column:

"As a longtime Dallas resident, I can tell you that our city is shocked and in mourning. The violence that is escalating across the world has come home. Now we are faced with a choice. We can let this horrible tragedy polarize us, turning the shooting into a racial conflict that will escalate and beget more violence...Or we can go into Dallas today in confidence, grateful to live in this great city and thankful for the police officers who risk their lives every day for us. We can pray passionately for those who were attacked and for their families, asking God to give them the strength only he can provide."

Christian author and speaker Richard Blackaby tweeted that violence in our world ultimately shows that people need the Good News more than ever:

 
— Richard Blackaby (@richardblackaby) July 8, 2016
Many are asking when this divisive violence will stop.

Christian speaker and author Jen Hatmaker, in a Facebook post, urged Christians to seek peace. "Calling all peacemakers," she repeated, asking Christians to love their enemies and seek forgiveness and reconciliation.

Author and speaker Beth Moore echoed Hatmaker's sentiments, tweeting:
Sorrow upon sorrow.
Christ have mercy.
Prince of Peace, command Your peace. Calm this raging storm.

Rescue. Heal. Save. Help.

— Beth Moore (@BethMooreLPM) July 8, 2016
Many Christian leaders turned to prayer as a source of comfort and healing amidst the tragedy and violence.

 

 

 

 

The Rev. Franklin Graham asked for prayer for Dallas and also tweeted that the Billy Graham Evangelistic Association has deployed help to the city:

 

 
Pray for healing in #Dallas. @BGEA has deployed crisis trained chaplains to support @DallasPD and the community after last night's attack.

— Franklin Graham (@Franklin_Graham) July 8, 2016
Pastor, speaker, and author Ed Stetzer tweeted:
Returning hate for hate multiplies hate... Darkness cannot drive out darkness; only light can do that." ~ MLK, Jr.

— ... Ed Stetzer ... (@edstetzer) July 8, 2016
Publication date: July 8, 2016
Veronica Neffinger wrote her first poem at age seven and went on to study English in college, focusing on 18th century literature. When she is not listening to baseball games, enjoying the outdoors, or reading, she can be found mostly in Richmond, VA writing primarily about nature, nostalgia, faith, family, and Jane Austen.