Haiti: Closing of Orphanage First Step in Rescuing Abused, Missing Orphans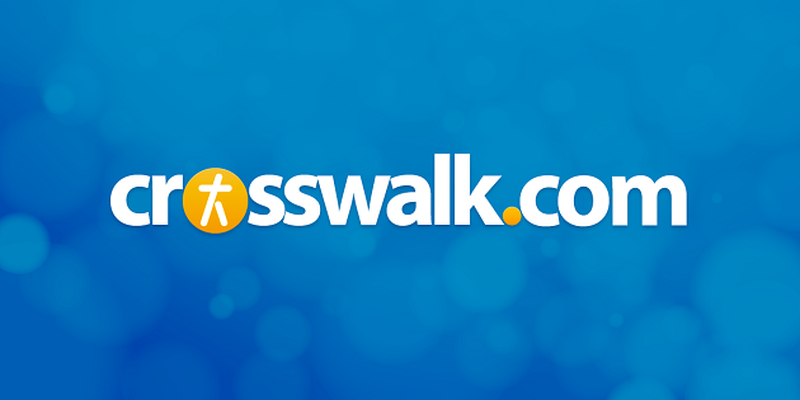 On Friday, Haitian authorities closed the Son of God Orphanage in Carrefor after the director, Maccene "Max" Hyppolite, and his family were accused by U.S. missionaries of not feeding the children, neglecting their medical needs, selling donated goods and possible child trafficking.
The rare crackdown came to light after six missionary organizations called for action – for removal of the children, the closure of the facility and the investigation and retrieval of over 50 missing children – and started a petition on Change.org based on firsthand, eyewitness accounts of severe human rights abuses. As of late Friday, nearly early 13,000 signatures had been gathered in only a few days.
With the closing, officials sealed the unpaved street in front of the three-story orphanage and removed more than 70 orphans, who were put on a UNICEF bus and transported to new homes. Police also took Hyppolite's daughter in for questioning.
Officials indicate that inspectors, prompted by complaints from U.S. missionaries, found children living in unsanitary conditions. The Haitian government has permanently closed the facility.
Organizational leaders of the various missionary groups involved said the results of their efforts, which have been underway for about 15 months, have made a big difference, but that this is only the first step.
Seth Barnes, executive director of Adventures in Missions, based in Gainesville, Ga., said he and the other organizations learned of the problems after visiting Son of God Orphanage last year.
Barnes, who described the conditions as "horrific," said they found that donated food and clothing were missing and that the children were malnourished.
"To know that the authorities in Haiti have intervened, to know that they finally have an advocate and that there is a strong possibility that they will get food, medicine and proper care now is an absolute thrill for me," said Barnes.
For Barnes, his wife Karen, their five children and many others, the situation is not just about statistics and numbers, it is about a child, who has a face and a name.
"There is a particular child, Magdala, that my family especially cares for, and we have not been able to locate exactly where she is," Barnes said. "I know there are a lot of folks like me that are following not only 'Where are the kids?' but 'Where is this child in particular?'"
In July, Hyppolite was arrested on suspicion of involvement in child trafficking based on allegations presented by the U.S. missionaries. He is currently in prison, pending a judicial investigation and has not been charged.
Police conducted a successful sting operation after numerous people had been solicited by Hyppolite to purchase children. He was arrested while allegedly attempting to sell one of the orphans for around $2,000.
Despite the arrest, continued accounts as recent as October 13, 2011, suggest that the situation has only become worse, and to date there are 53 children who have disappeared and are unaccounted for.
Since Hyppolite's arrest, his wife, Marie Andree Hyppolite, has been running the orphanage with the couple's daughter. Marie Hyppolite has denied any wrongdoing and has continued to say she does not know the whereabouts of the children.
Megan Boudreaux of Respite Haiti has been on the ground in Haiti meeting with government officials and the other charitable organizations -- Adventures in Missions, Bridgeway Church, Timberline Church, Children's Hope Chest and Journey Community Church.
She wrote in a statement: "Although we are extremely encouraged, we are also aware that Son of God Orphanage is only one of more than 20 orphanages that are in similar situations. The existence of these corrupt orphanages that are victimizing children … must be addressed immediately."
The organizations continue to call upon the global community to ensure that a thorough investigation occurs and that perpetrators are brought to justice. They want to make sure that this does not continue and that a full investigation of IBESR (Institut du Bien Etre et de Recherches) takes place. The organizations urge prayer as well as well as signing the petition here.
A complete investigation would include the search and rescue of more than 50 missing orphans, the indictment of those involved and those collaborating in the trafficking and abuse of children at the Son of God orphanage, as well as the investigation of other orphanages who have been accused of similar transgressions.
"This is not even close to being over," said Rania Batrice, communications director and executive director of the Freedom Project. "A thorough investigation still needs to take place. We feel like justice needs to be served and these children need to be protected."
On January 17, 2010, UNICEF reports indicated that there were more than 380,000 orphan children living in Haiti prior to the earthquake that hit on January 12, 2010. That number has increased since the quake. Many of the children in orphanages have at least one parent alive, but are placed there because of extreme economic conditions and poverty. Additionally, thousands of Haitian children are forced to work as domestic servants or prostitutes, often over the border in the Dominican Republic. Recently, only one other orphanage has been shut down by the Haitian government.
The Apparent Project's Corrigan Clay, who founded the organization with his wife, Shelley, is taking a hands-on approach with their Port-au-Prince-based organization, which trains artisans and enables them to create business that will help participants take care of their families.
He says child trafficking and child slavery have a different mental image, or media image, than what the reality is. There's the image of "I will sell you a child" and then there are a lot of gray areas, he said. The gray areas are most of what is happening in Haiti.
"Here's an example from last week," Clay said. "There is a kid in the community who we care a lot about. We sent him a sponsor who is paying for his school on a regular basis. His mother is thankful to us for making that happen and she came to us and said, 'Hey, I just want you to know, because of what you are doing for my son, that any time you need him to do anything, he has to obey whatever you say.' She was offering him like a slave to work for us. That's a lot different than if you help a child with some of his expenses for school and he wants to come mow your lawn as a way of saying thank you, or to earn part of what you are doing for him. There is not a big issue there. But this is a woman who is giving us total permission to do whatever we want with her kid."
Tim Mettey, vice president and disaster relief coordinator of Cincinnati, Ohio-based humanitarian aid organization Matthew 25 Ministries, has had teams on the ground in Haiti for 10 to 11 years. He agreed that education was the key to putting an end to issues like poverty, abuse, slavery and child trafficking. Although Mettey describes the situation in Haiti as dire, he strongly believes there is hope.
"What we try to stress to them is that there is another way of doing things," he said. "We educate the children. The more educated they become, the less likely they are to go into that kind of [lifestyle]. This also provides support for the parents. They see that child is becoming more educated, which is helpful for the family. Then they don't look at the child strictly to sell them off into slavery, or whatever they are going to do."
Ginny McCabe is an author, feature and entertainment writer from Cincinnati, Ohio. You may email her at gmwriteon@aol.com, or visit http://www.gmwriteon.com/.
Publication date: October 24, 2011