Disciplined to Death
Kristin Wright

Open Doors USA

2011

21 Nov

COMMENTS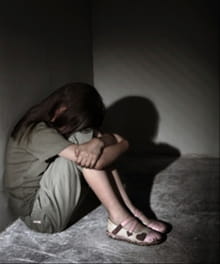 Lydia Schatz spent her earliest years in an orphanage in Liberia before she, along with two other children, was adopted by Kevin and Elizabeth Schatz of Paradise, Calif. The Schatzes were a conservative homeschooling family with six biological children when they adopted Lydia. The family grew their own food, rarely exposed their children to outside influences, and adhered to the teachings of Tennessee evangelist Michael Pearl when it came to disciplining their children.
The Schatzes appeared to be a happy family – until the day a 911 call brought officers to the couple's country home. There they found 7-year-old Lydia Schatz, dead of massive tissue damage. Her parents had beaten her to death with a length of quarter-inch plumbing supply line recommended by Michael and Debi Pearl in their book, To Train Up a Child. Her sister Zahra, from Liberia as well, had been beaten severely.
The Pearls have sold nearly a million copies of To Train Up a Child, and the couple is clear that they do not advocate disciplining a child in anger. "No matter the age of the child, we do not speak of 'corporal punishment,' as do some, but rather of 'corporal chastisement' — a biblical term found in the New Testament in the twelfth chapter of Hebrews," Pearl says. "Emotionally stable parents, when disciplining their children, do not view themselves as instruments of the wrath of God falling on deserving young sinners."
A National Controversy
The Pearls now find themselves in the midst of a controversy about their book, as it has been found in the homes of several parents responsible for the violent deaths of their children – most often involving the quarter-inch length of plumbing supply line that the book prescribes.
The Pearls say that their "object in spanking is not to cause the child to so fear the pain that he obeys." Rather, they say, "It is to gain the child's attention and give him respect for the parent's word." The Pearls expressly state that "the rod should not be used as a vent for parents' anger. There is no place for vindictiveness or aggression in training children."
Fans of the book are also puzzled by the controversy. "I am not sure what the Schatz parents were reading because when I read No Greater Joy [the Pearls' newsletter] I realized the most important thing in my relationship with my children was that I be joyful," one participant on the Pearls' Facebook page writes. "Huge thanks to Mr. and Mrs. Pearl!"
Taken 'Out of Context'
The Pearls themselves have asked readers of the couple's Facebook page for prayer as they navigate the controversy. They say that a controversial article in the New York Times on the Pearls' child training methods, as well as subsequent pieces have taken their words "out of context" and added "their own inflammatory rhetoric."
Why the Schatzes spanked their Liberian-born daughter for an extended period of time is not clear. But while the Pearls do not advocate disciplining in anger, they do say that some children must be spanked repeatedly in order to learn obedience ("Spank him again and tell him that you will continue and continue to spank until you get instant compliance" is just one example from an article on the Pearls' website.)
It is perhaps this belief, combined with the Pearls' controversial views on adopted orphans from (of all places) Liberia, that has garnered the most attention.
Adoptions from Liberia
On their website, the Pearls claim to have received "many letters" from families who have adopted children from Liberia, and according to Michael Pearl, "nearly every one of them — if not all — told sad stories of the fall of their natural children into sexual deviance."
Pearl warns that families adopting from Liberia might risk their own natural children becoming "well versed in all the dark arts of eroticism and ghastly perversion," as they say occurred with a family the couple knows who adopted three children from Liberia.
It is not known whether Kevin and Elizabeth Schatz were one of the couples who wrote the Pearls for advice, but the Pearls have advice for anyone who has adopted or is considering adopting. "I will say this again. Never adopt children even close to the age of your own," Pearl urges. "You should be past child bearing age, and your children should be at least 10 to 15 years older than the adopted kids."
The Pearls don't only oppose the adoption of children from Liberia, but from orphanages all over the world. "I don't think there is any such thing as an orphanage-raised child who has not been a participant in sexual perversion," Michael Pearl states.
'I Laugh at My Critics.'
Addressing the criticism aimed at his book over the death of Lydia, Pearl posted a note on the "No Greater Joy" Facebook fan page, affirming once more his firm belief in the child training methods put forth in To Train Up a Child.
"I laugh at my caustic critics, for our properly spanked and trained children grow to maturity in great peace and love," he writes. "Numbered in the millions, these kids become the models of self-control and discipline, highly educated and creative entrepreneurs that pay the taxes your children will receive in entitlements."
Pearl concludes by stating, "Even my chickens are laughing ... well, actually it is more like cackling, because they just laid another organic egg for my breakfast and they know that it was that same piece of ¼-inch plastic supply line that trained the dogs not to eat chicken."
One person who is not laughing is 11-year-old Zahra, Lydia's adopted sister from Liberia who survived her parents' violent disciplinary session. "Why did you adopt her?" she recently asked her parents in court, "To kill her?"
Kristin Butler is a contributing writer at Crosswalk.com, where she covers topics related to human rights and religious freedom. For further articles, visit her website at kristinbutler.net or email kristinwbutler@gmail.com.
Publication date: November 21, 2011