Things a Dad Would Do: Giving Gang Members a Hope and a Future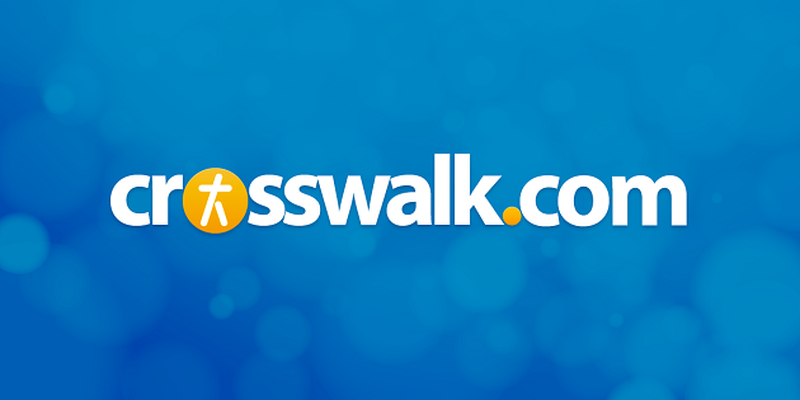 (WNS)--When David Maravilla gives a tour of his former neighborhood, he points to grim landmarks: "I had my first drug overdose right over there." Motioning across the street, he adds: "I had my second one there."
Maravilla remembers the day that a counselor from a local ministry approached him in a backyard full of gang members, drugs, and guns. He offered to help Maravilla find a job and gave him a card bearing the ministry's name: Hope Now for Youth. Maravilla says he threw the card and scoffed: "Man, there ain't no hope here."
After serving more than three years in the California Youth Authority (a state jail for youth), Maravilla tired of gangs and crime. Christian counselors at Hope Now helped Maravilla find a job. On June 29, at a busy street corner near Fresno's juvenile detention center, I watched Maravilla spot two teenage boys buying drugs from a local dealer on a weekday morning. He hopped out of the van—and extended a Hope Now for Youth card.
The boys said they knew about the ministry but didn't want to start the program now. Maravilla, today a Hope Now staff member, offered a sober warning: "Right now is your chance."
The Hope Now ministry flowed from a desire to give chances to Fresno youth languishing in a culture of gangs and crime: After the Los Angeles race riots in 1992, Roger Minassian, a Fresno pastor, met with local ministers to discuss the gang violence afflicting their city.
A year later Minassian started Hope Now with a simple idea: Offer gang members decent jobs and consistent relationships with Christian men. The hope: Meaningful work and a Christian foundation would change their lives. More than 18 years later, Hope Now reports that it has placed over 1,700 at-risk young men into first-time jobs and helped many break a cycle of poverty and crime that often goes back generations.
Now, at a borrowed building with a few meeting rooms and a garage near downtown Fresno, a staff of seven men oversees Hope Now's efforts: The program targets at-risk men (ages 16-24) ensnared in gangs or crime, and also helps young men with gang members in their immediate family.
The requirements are simple: Attend Bible studies and classes on subjects like job skills, money management, marriage, and parenting. Complete odd jobs (like landscaping or cleaning) that the ministry provides to help build a work ethic and provide needed cash. Throughout the process, counselors like Maravilla help guide clients and provide one-on-one counseling.
When a young man completes the program, often within a month, he must attend a practice job interview with a staffer and pass a drug test if he's admitted using drugs within the last few weeks. Hope Now then connects him with an employer willing to offer opportunities to gang members, some with serious criminal records. Most have never held a legitimate job.
When clients enter the program, Hope Now staffers know the challenges: Some may not make it on the first try, and some might not make it at all.
Anthony Lopez did not cut ties with gangs and crime during his first try with Hope Now. Lopez says his father wasn't around, his mother suffered from a drug addiction, and his neighborhood was "total chaos. It's like a Third World country." Still, it was his choice to commit the crime for which he served time—for assault, but he also returned to Hope Now.
This time, Lopez had new motivation: two children and a newfound faith in Christ: "The program taught me about Jesus, it taught me about a family ethic, and it taught me how to be a working man." I visited him in the offices of Fresno Dental Surgery Center: Clad in blue scrubs, black sneakers, and latex gloves, Lopez carefully disassembled instruments and painstakingly sterilized tools for dental surgeries at the clinic, which serves children from low-income families.
On some days he helps prepare for surgeries. It's a serious job that requires a serious commitment. "I never thought I'd have a job like this," says Lopez. "People still can't believe I do this." Vickie Kasprzyk, the clinic's owner, can. She hired Lopez and another Hope Now graduate despite their past troubles because she wants to offer them a chance: "No one else is going to give them a leg up if we don't start somewhere." She says Lopez has performed beautifully since taking the job in January.
Matthew Messer, owner of Trail-Gear, a Fresno company that makes components for off-road, recreational vehicles, was wary when Hope Now staffers asked him to consider hiring former gang members in 2002: "I want people to feel safe, and I don't want drama."
But Messer's own past difficulties inspired him to help: He battled a severe drug addiction in his youth, and narrowly survived a major cocaine overdose. The Christian businessman has been clean and sober since 1989: "God spared my life. . . . I've had a huge second chance, and that's why I care about these guys."
In a warehouse nearby, Hope Now graduate Eddie Martinez stood over a long Trail-Gear warehouse table, making sure components for car kits are in the proper place. Messer calls Martinez "steady Eddie," saying he shows up on time and works hard. Martinez is proud that in his seven months on the job he hasn't missed a day.
Martinez—once involved with gang members and drugs—says the Hope Now program taught him how to manage his money and work with people. After graduation, he first worked for the sanitation department of the City of Fresno (an employer that regularly hires Hope Now graduates). When Martinez did well, he says Hope Now staffer Bill Murray helped him find better positions: "Every job they give me, I try to give it 100 percent, every time."
Hope Now executive director Roger Feenstra says cultivating relationships with men like Martinez is key: Feenstra has found that giving an "at-risk" man a job without giving him help to succeed often leads to failure. The pastor and former president of a Christian bookstore chain admits that he didn't know much about gang members when he came to Hope Now, but he quickly learned: "You relate to them like any other person. They need love and respect."
Feenstra says his staffers offer encouragement, accountability, and help with simple steps like getting a Social Security card, learning how to drive, tying a tie, and filling out a job application: "We do things a dad would do." Murray—the vocational counselor—says a Christian man's friendship is sometimes overwhelming to clients without fathers: "You tell them that you're proud of them and they just melt."
Though the program doesn't require that clients embrace Christianity, biblical teaching is foundational. (A few staffers have helped start a church that some clients attend.) On a recent weekday afternoon, staffer Bryce Naylor told the 21 men gathered for a required Bible study: "We wouldn't be doing you any favors if we just gave you a job and didn't tell you about Jesus." After reading a passage from the book of Matthew, Naylor explained that true faith brings true repentance: "A true and lasting change only comes through Jesus Christ."
Not all the men make a lasting change, and some of the clients face huge obstacles. Rocky Gonzales, 26 and finishing his fourth week of the program, lives with his sister and has a pregnant girlfriend. He went to jail at age 13, serving an eight-year sentence for a drive-by shooting. He says his family members—including his parents—were drug addicts, and that he committed the crime to fit in with a gang. He says he's never been on a job interview. He doesn't have work experience.
But Gonzales hopes to get a job, despite his record: "Sometimes I get stuck, but I know a lot. . . . I feel like if people knew who I really am they would feel differently about me." Staffers will help him prepare for interviews.
I also spoke with some long-time program graduates like Oscar Rodriguez, 34. He says he never read the Bible growing up, but felt his purpose was "to steal, kill, and destroy." He joined a gang early: "The street became my family." At age 14 he was stealing cars to sell to chop shops for $400. Soon, he was using crack and marijuana. He stole beer from convenience stores and armfuls of clothes from stores. He sold drugs and survived being "shot, stabbed, and beaten."
For Rodriguez, the way out wasn't easy: The first time a Hope Now staffer gave him a card, he used it to roll a joint. He eventually completed the program, but still committed crimes: "Just because I got a job I wasn't healed."
During a fourth prison stint, Rodriguez began thinking about the Hope Now teaching and started reading his Bible. With two weeks left, he told God: "If I get out of here, I'm going to give myself to You. . . . I finally understand that I'm a sinner. I finally understand that my life doesn't belong to me anymore."
After leaving prison, Rodriguez returned to Hope Now and staffers helped him find work. Seven years later, he is lead custodian for First Presbyterian Church, the church that allows Hope Now to use its adjacent building. Now a husband and a father of five, he says life still isn't always easy: "I have so many issues. . . . But now I have an issues-solver. I have Christ in my life. I have God who says: 'Bring Me your problems.'"
Rodriguez encourages the other men in the program to let go of regret for years wasted and focus on the time God still gives them: "Even the Bible talks about it: The years that the locusts have eaten will be given back to me."
Publication date: August 9, 2011