I was sent a screen shot of an Instagram post from one of our members that I then sent to our entire staff with the comment, "This is why we do what we do."
Here it is: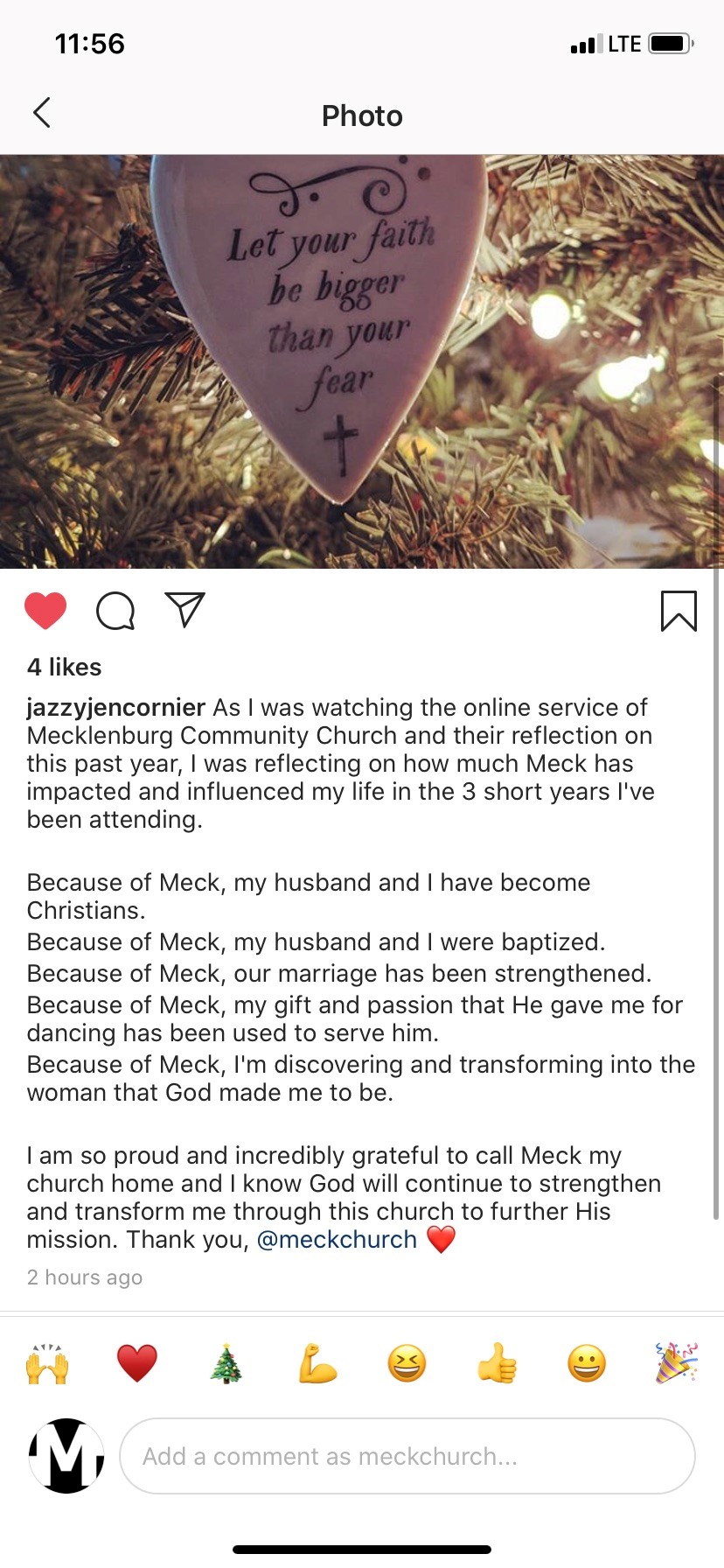 As you begin this new year, keep your eyes on the prize and that prize is clear: life-change. And not just any life-change, but the kind of life-change that alters the entire trajectory of someone's eternity.
James Emery White
About the Author
James Emery White is the founding and senior pastor of Mecklenburg Community Church in Charlotte, NC, and the ranked adjunct professor of theology and culture at Gordon-Conwell Theological Seminary, where he also served as their fourth president. His newest book, Christianity for People Who Aren't Christians: Uncommon Answers to Common Questions, is now available on Amazon or at your favorite bookseller. To enjoy a free subscription to the Church & Culture blog, visit ChurchAndCulture.org, where you can view past blogs in our archive and read the latest church and culture news from around the world. Follow Dr. White on Twitter, Facebook and Instagram.