Persecuted Christians Living True Meaning of Christ's Birth
Jerry Dykstra

Open Doors USA

2012

14 Dec

COMMENTS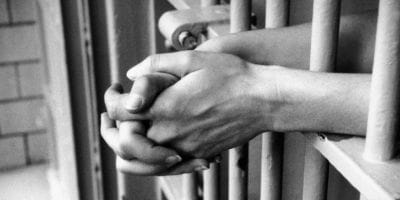 On the surface, the "peace" of Christmas seems elusive in such beleaguered countries as Syria, Egypt, Nigeria and North Korea.
In those countries, and in many others where Christians are persecuted for their faith, the celebration of the birth of Jesus is taking place, but not in the way many of us in the West are accustomed to -- such as singing carols in warm churches, attending beautiful pageants and coming together with family and friends for a meal with all trimmings.
Instead, in many countries where believers are persecuted, the Christmas season often provides opportunities to reach out when otherwise it would be difficult.
Last year in a central Asian country, Open Doors' staff was able to bring a Christmas party to a school for orphans and children with poor eyesight -- a party the school would not have been able to finance themselves. Many were surprised that Christians had come to a Muslim community.
Although direct preaching is prohibited, and the party was an open display of a Christian celebration, school officials were thankful for the generosity expressed towards their children. In addition, the Christians living in the community were grateful for the opportunity as well, knowing that it was a way to wisely bring the gospel of Christ to the community.
In war-torn Syria, thousands of Christians will spend Christmas living in tents in refugee camps at the start of the cold winter months. But outreach continues in the true Christmas spirit -- sharing the Good News of Jesus' birth in the midst of chaos and destruction.
One Syrian pastor shares: "Yesterday a member of our church went to the commercial bank. There was a long line waiting in front of the bank. He prayed in his heart how to reach them [Muslims], and then felt that he should just step out of the line and share. He went to the front, held the gospel up high and said: 'This is the gospel, the Word of God and it will bring you eternal life. Who wants to read it? If you want one, I will give it to you.' He gave away all 20 of the Bibles he had with him."
Also in Syria, a Christian community which received relief packets from Christian partners working with local churches, shared their food and other supplies with their Muslim neighbors.
In one Middle Eastern country, a Muslim Background Believer group (those who come to Christ from Islam), observes Christmas not on Dec. 25, but on another date near Christmas due to security concerns. One Secret Believer says: "Our cell group receives teaching on the Christmas story … that is how we celebrate Christmas."
I am thankful for the lessons I have learned from persecuted Christians, especially on their observance of Christmas. They return to the true heart of the Christmas message: God sending his Son into the world to be born, die for our sins and return to His heavenly home. No Christmas trees, mall visits, substituting "holiday" for "Christmas."
Finally, I want to introduce you to Eun-Yeong (a pseudonym), 32, who fled from communist North Korea, the worst persecutor of Christians in the world. She came to know Jesus Christ in China. What will her Christmas look like?
Life in a Prison Camp on Christmas Day
Like every other morning, Eun-Yeong wakes up early in the North Korean prison. The yellow, weak light of the fluorescent tube reflects against the steel ceiling of the barracks. The chill tries its best to pierce through Eun-Yeong's thin blanket and overalls. Eun-Yeong wants to get out of bed, kneel and open the day with prayer, like she used to do. It is still dark. Probably nobody would see her. But she stays in bed. Every second she can rest, counts. It is better to pray in bed. Before she has uttered a word to God, a scene imposes itself in her mind. In it, she stands at the head of the dining table. Her first husband, her 18- and 12-year-old daughters and sons of 10 and 9 years chatter cheerfully, while they enjoy an abundant meal consisting of soup, rice, vegetables and meat. Next to Eun-Yeong's plate lays the Bible from which they have just read. Eun-Yeong squeezes her eyes and the tears flow over her cheeks. It is a memory of an evening that never took place.
Other images flash through Eun-Yeong's mind. She sees her oldest daughter and herself at the grave of her first husband. Then follow memories of crossing the river into China, the kidnapping by human traffickers, a forced marriage to a Chinese alcoholic, the birth of three children, the drowning accident that killed her 12-year-old daughter, the sudden appearance of her now grownup North Korean daughter in China and finally her own arrest. She squeezes her eyes even tighter and tries to focus on beautiful memories. Like the moment she finally started to understand the Bible, and the conversations she had with her children about Jesus. She knows one day she will sit with them at one table
The other fluorescent tubes are switched on and wake up all the other prisoners. Without a moment of consideration, everybody gets out of bed. Not Eun-Yeong. She hesitates. This moment between waking up and getting out of bed is for her and the Lord. For in that short moment she is free and holds her children in her arms. Maybe she will never see them again in this life. But one thing for sure the guards cannot take from her -- faith in Jesus Christ. He will wipe away all the tears from her eyes.
Night has fallen and the exhausted, hungry prisoners hobble into the empty, cold barrack. Eun-Yeong longs for a shower. It's been a year since she had a hot shower. She can't think about that now. The prisoners are kneeling and with their heads bowed have to listen to one of the guards, who is reading the newspaper to them. "Today is December 25th," he reads. December 25th! That's Eun-Yeong's favorite day of the year -- Christmas, the birth of her Savior. She wants to think about a favorite Christmas carol, but she has to pay attention. And she wants to sleep. Her body and mind are worn out. "One day Lord, please, grant me to celebrate Christmas in freedom with my family."
Eun-Yeong is still a prisoner in the harsh labor camp. A church takes care of her children inside China. An estimated 40,000 to 60,000 Christians are imprisoned in the North Korean gulags. Will you pray for Eun-Yeong this Christmas and the millions of other Christians who live in freedom-restricted countries?
Jerry Dykstra is Media Relations Director for Open Doors USA, based in Santa Ana, Calif., the American arm of Open Doors International, a worldwide ministry which has supported and strengthened persecuted Christians for 57 years.
Publication date: December 14, 2012