Christian Properties Attacked over Blasphemy Allegations in Nigeria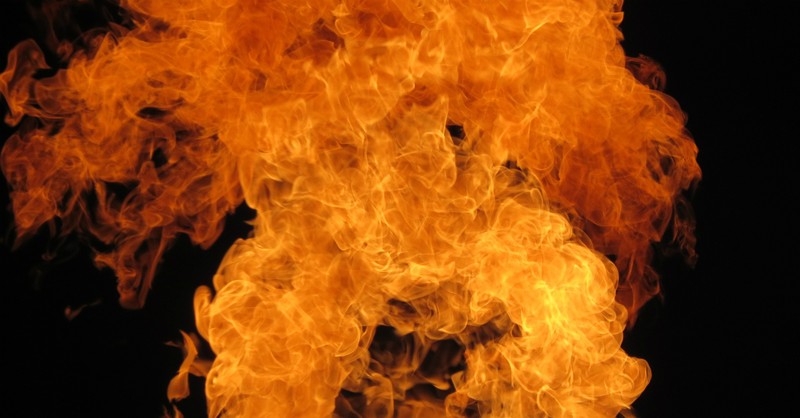 ABUJA, Nigeria, May 24, 2022 (Morning Star News) – Muslim youths searching for a Christian woman alleged to have blasphemed the prophet of Islam set homes and shops ablaze on Friday (May 20) in northeast Nigeria, sources said.
The Muslims destroyed the Christian-owned properties in Katanga, Bauchi state after rumors began that a medical staff member of the Warji Local Government Area, Rhoda Jatau, had circulated a blasphemous comment online, resident said.
"A Muslim claimed he saw a comment written by one Rhoda Jatau, 40, a Christian woman, insulting Muhammad," area resident Bitrus Yaro told Morning Star News in a text message. "This information the Muslim man passed to Muslims in the town made them set fire on the houses and shops belonging to Christians."
Yaro said Jatau had escaped from Katanga.
"Christians are also being attacked," he said. "Pray that those that want to throw this nation into religious chaos change their ways."
An area pastor, the Rev. Jibrin Nababa Warji, corroborated the destruction of houses belonging to Christians.
"It is unfortunate and tragic, as many Christians have been forced to flee the town to other areas of Bauchi state," Pastor Warji said. "Many displaced Christians are currently staying at the Nigeria Air Force Base."
A police spokesman said that youths set six houses and seven shops on fire, injuring about 20 people.
The Rev. Joseph John Hayab, vice-president of the Christian Association of Nigeria (CAN), Northern Nigeria Chapter, said area Muslims were using blasphemy as a pretext to attack Christians.
"We know and have evidence of how some of these allegations of blasphemy are false and just for blackmail or settling scores with perceived enemies or well-mannered young girls who have refused sexual advances by the opposite sex from another religion," Hayab said. "We are also aware of how fanatics have in the past raised lies in the name of blasphemy. We wonder if the recent sermons we are getting from some Islamic clerics on what the Holy Koran says about what should be done if anyone is accused of blasphemy is unpopular among followers?"
'Blasphemy' Riots in Borno State
The attacks follow rioting in Sokoto state, in northwest Nigeria, on May 14 by Muslims upset over the arrest of two Muslims in connection with the killing of a Deborah Emmanuel Yakubu, a Christian college student in the city of Sokoto. The rioters attacked three church buildings and looted and damaged Christian-owned shops, sources said.
Yakubu, a 200-level student at Shehu Shagari College of Education in Sokoto, was beaten, stoned to death and her body set on fire on May 12 after she was falsely accused of blaspheming the prophet of Islam because she had refused to date a Muslim, sources said.
Following the arrest of two Muslim suspects, Muslim rioters started bonfires and damaged the Holy Family Catholic Cathedral, St. Kevin's Catholic Church and an Evangelical Church Winning All (ECWA) building in Sokoto, area residents said. Yakubu was a member of the ECWA church in her native Tungan Magajiya town, Rijau County in Niger state.
In northeast Nigeria's Borno state, hundreds of Muslims on May 17 took to the streets to protest alleged blasphemy by another female Christian student, Naomi Goni, of the University of Maiduguri. She was accused of insulting Muhammad by commenting on a Facebook post by a Muslim woman about the death of Yakubu.
Area residents said the Muslim protestors went to the Maiduguri police headquarters demanding that Goni be released to them to be killed in accordance with Islamic law.
"The situation is very tense, and Christians may become targets for attacks by Muslims unless measures are taken by both the state and federal authorities to ensure Christians are protected," an area resident told Morning Star News last week.
Goni was initially detained by police when threats to her life appeared on Facebook, then later handed over to military authorities in Maiduguri for fear that Muslim extremists would break into police headquarters and kill her.
Goni reportedly responded to a comment on Facebook by a Muslim woman, Bibatullahi Abubkr, who posted that Yakubu "will never Rest In Peace since she has decided to abuse the most important person in the history of mankind [Muhammad]. May worm(s) eat her up till the day of judgment."
Goni reportedly commented, "Bibatullahi Abubkr if he is the true God why can't he fight for himself?..."
Christians nationwide on Sunday (May 22) carried out protests on their church premises against the use of sharia (Islamic law) against them with false claims of blasphemy.
Nigeria led the world in Christians killed for their faith last year (Oct. 1, 2020 to Sept. 30, 2021) at 4,650, up from 3,530 the previous year, according to Open Doors' 2022 World Watch List report. The number of kidnapped Christians was also highest in Nigeria, at more than 2,500, up from 990 the previous year, according to the WWL report.
Nigeria trailed only China in the number of churches attacked, with 470 cases, according to the report.
In the 2022 World Watch List of the countries where it is most difficult to be a Christian, Nigeria jumped to seventh place, its highest ranking ever, from No. 9 the previous year.
If you would like to help persecuted Christians, visit http://morningstarnews.org/resources/aid-agencies/ for a list of organizations that can orient you on how to get involved.
If you or your organization would like to help enable Morning Star News to continue raising awareness of persecuted Christians worldwide with original-content reporting, please consider collaborating at https://morningstarnews.org/donate/?
Article originally published by Morning Star News. Used with permission.
Photo courtesy: ©Unsplash/Andy Watkins