CA School District Postpones Vote to Open Planned Parenthood Clinic at High School after Parents Protest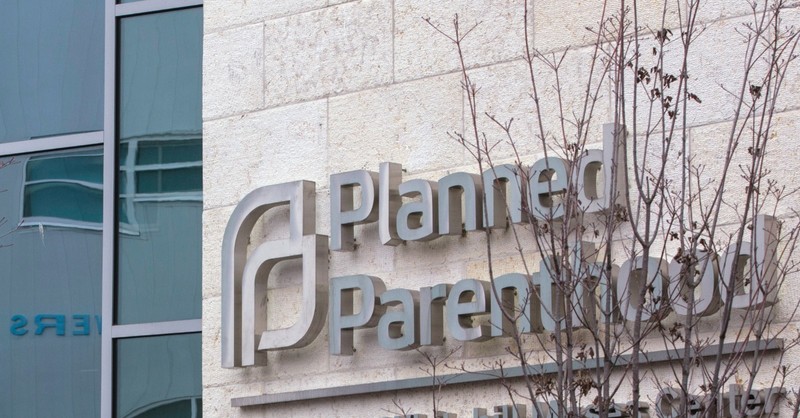 The Norwalk-La Mirada Unified School District in Southern California has delayed a vote this week to open a Planned Parenthood clinic at a School after parents showed up in protest.
Planned Parenthood is the largest abortion provider in the United States.
"The Norwalk-La Mirada Unified School District Board of Education will postpone discussion of Board Agenda Item #12a regarding the Planned Parenthood clinic at John Glenn High School.
As a result, action will not be taken this evening during the regularly scheduled Board Meeting," the board said in a statement on Monday.
"The Board of Education and Norwalk-La Mirada Unified School District has no further comment at this time," the statement concluded.
According to NBC Los Angeles, more than 100 people attended a meeting on Monday where the board was set to vote on whether to open the Planned Parenthood clinic at the school. Meanwhile, a smaller group of counter-protesters held a demonstration across the street in favor of the clinic.
As reported by The Christian Post, the Planned Parenthood clinic would offer several reproductive health services, including the prescription of contraceptives and antibiotics and the insertion of non-surgical long-acting reversible contraceptives. The clinic would have also conducted physical examinations for sexually transmitted diseases.
The proposal with Planned Parenthood, which is on the school district's website, does not confirm whether the high school abortion facility would offer abortions for trans-identified students. At the same time, however, it states that clinic staff would be able to refer students to other Planned Parenthood facilities "for services not offered" at the school.
The contract is expected to last five years, meaning the board would have to renew the contract every five years for the clinic to remain in the school.
"Families and taxpayers should be horrified that the Norwalk-La Mirada USD is considering a partnership with Planned Parenthood," Nicole Neily, the president and founder of Parents Defending Education, told Fox News in a statement.
"The fact that the contract specifically notes that 'under California law, minors have the right to consent to reproductive health services without parental consent or notification' is appalling in and of itself – as is the list of services that will be offered to children, from STD treatment to IUDs to 'referrals to other health centers operated by Provider for services not offered at the Schools.'"
Neily also warned that students would likely be referred to other Planned Parenthood clinics for "gender-affirming hormone therapy" without parental consent.
"To add insult to injury, there is no way for parents to EVER obtain this information, as the contract asserts that all medical records are to be maintained by Planned Parenthood ('neither District staff nor a Student's parents or guardians may access the Student's medical records maintained by Provider without the written approval of the Student')." She argued that parents — not schools — should have "primary decision-making authority," when it comes to their children's medical care.
"The Norwalk-La Mirada school board should be ashamed that this contract is even up for consideration – and be mindful of their significant legal exposure should it be ratified."
Photo courtesy: ©Getty Images/Zach Gibson/Stringer
---
Milton Quintanilla is a freelance writer and content creator. He is a contributing writer for Christian Headlines and the host of the For Your Soul Podcast, a podcast devoted to sound doctrine and biblical truth. He holds a Masters of Divinity from Alliance Theological Seminary.