Passenger with No Flying Experience Miraculously Lands Plane after Pilot Loses Consciousness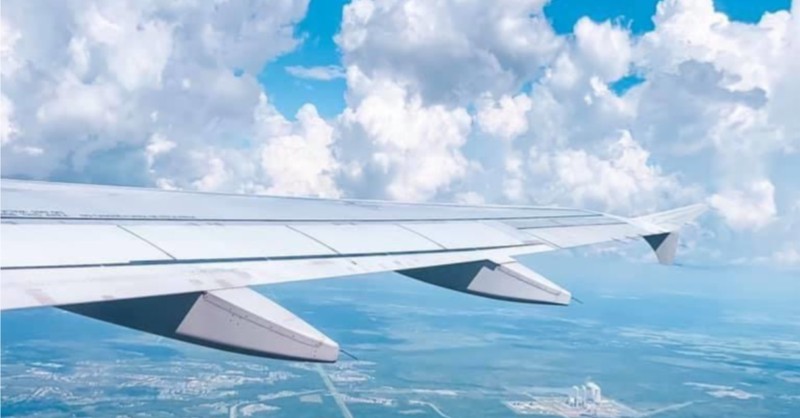 A passenger with zero flying experience recently pulled off a "miracle" landing of a single-engine plane after the pilot passed out.
Darren Harrison, 39, was on a flight home from a fishing trip in the Bahamas on May 10 when the pilot, 64-year-old Kenneth Allen, lost consciousness. As reported by Faithwire, Allen suffered a tear in his aorta during the flight.
"He said, 'I've got a headache, and I'm fuzzy, and I just don't feel right," Harrison told NBC's Savannah Guthrie on the "Today" show. "And I said, 'What do we need to do?' and at that point, he didn't respond at all."
Allen's silence prompted Harrison to climb into the cockpit. That's when he saw that the plane was plummeting toward the water below them.
"All I saw when I came up to the front was water out the right window, and I knew it was coming quick. At that point, I knew if I didn't react, that we would die," the passenger said.
Harrison noted that he grabbed a hold of the controls in order to straighten out the aircraft.
"I knew if I went up and yanked that, the airplane would stall," he said. "And I also knew that at the rate we were going, we were going way too fast, and it would probably rip the wings off of the airplane."
He added that the moment was "the scariest part of the whole story."
Harrison also reached out to an air traffic controller, Robert Morgan, in Florida, who would eventually guide him in safely landing the plane at Palm Beach International Airport. Meanwhile, Allen's friend, also a passenger on the plane, helped Harrison remove the unconscious pilot from his seat.
"When I was flying and saw the state of Florida, at that second, I knew I'm going to land there," Harrison recalled. "I don't know what the outcome's going to be, I don't know how it's going to happen, but I knew I'm going to have to land this airplane because there's no other option."
He added that he needed to get home to his wife, Britney. She is seven months pregnant with their first child.
"People said what if you had crashed and died? You could have at least called her, you could have reached out to her, you had time," Harrison said. "In my mind, I knew I wasn't going to die, and the thought never crossed my mind to call and tell my wife' bye.'"
Once the plane was about 200 feet from the runway, Morgan told Harrison that he needed to slow down the descending aircraft.
"At that point, I told the other guy, hey, take the throttle and dump it on the floor. Just dump it on the floor as far as it will go," Harrison said.
The heroic passenger managed to land the plane safely and offered up "the biggest prayer I've ever said in my life."
In retrospect, Harrison asserted that the "hand of God" was with him.
"The last part of the prayer and the strongest part" was a prayer for Allen, Harrison said. "I knew it was not a good situation."
After landing, Allen was taken to a hospital for treatment. He is expected to be released this week.
Dr. Nishant Patel of Palm Beach Gardens Medical Center explained that a tear in the aorta typically kills all patients before they make it to the hospital.
"I mean, the story is a miracle after a miracle, really. You know, for him to be able to survive the event, an acute type-A dissection is really acute, it is hyperacute, it happens suddenly," Patel said.
As reported by the Associated Press, after landing, Harrison called his wife, but when she saw his name pop up on her phone 20 minutes earlier than expected, she feared the worst.
"So honestly, I took a deep breath and prepared myself for it not to be him on the other line," she said.
Britney told Today that her brother-in-law passed away last year while her sister was six months pregnant.
Related:
'We're in This Together': Nebraska Pastor to Donate Kidney to Associate Pastor

Photo courtesy: ©Kayla Koslosky
Video courtesy: ©Today
---
Milton Quintanilla is a freelance writer and content creator. He is a contributing writer for Christian Headlines and the host of the For Your Soul Podcast, a podcast devoted to sound doctrine and biblical truth. He holds a Masters of Divinity from Alliance Theological Seminary.