Spy Kids Actress Alexa PenaVega Shares How God Helped Her Overcome Her Eating Disorder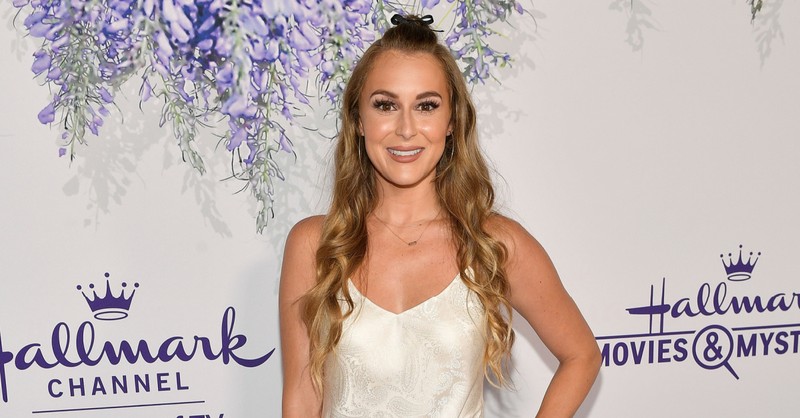 Actress Alexa PenaVega, widely known for her role as Carmen Cortez in the Spy Kids film series, recently opened up about how faith got her through some major struggles in her life, including an eating disorder.
"I was living with this secret that I was really ashamed of. I was praised whenever I looked skinnier, and if I didn't look as skinny one day, nobody would compliment me," PenaVega told Sadie Robertson Huff in a recent interview on Huff's Whoa, That's Good podcast.
"I started thriving on what other people thought of me instead of focusing in on God," she added.
PenaVega, who is set to release her new book, What If Love Is the Point?: Living for Jesus in a Self-Consumed World, shared that she struggled with the fear that people would find out about her eating disorder.
She also revealed that her mother urged her to keep her struggle a secret because she feared that people would only see her as someone with a disorder if she admitted it.
"I know she meant it as a way of protecting me, but I really feel like the enemy took those words and just turned it into something that had a stronghold over my life," PenaVega said. "I just lived with my secret, and it just tormented me for so long. And I think I also probably could have solved this much faster had I confided in the right people earlier on." As reported by CBN News,
Once she opened up about her disorder, however, PenaVega said she felt free.
"It became this thing that no longer consumed me. Obviously, God did a whole number in my life to get me through the eating disorder," PenaVega said.
PenaVega went on to share how her faith in God and reading the Bible helped her overcome her eating disorder. She even encouraged others to lean into the Word when they are facing difficult circumstances.
"I think it's really hard, especially for girls nowadays, because every photo that we post, we're like, 'how many people liked it.' This new generation, it's a hard mental thing for young kids to deal with because it is a form of rejection," she said.
"I think that's where you really have to lean on God's Word," she noted before crediting God's Word for getting her through her eating disorder.
"I had this faith my whole entire life. I craved [a] relationship with God, and I knew it was deeper than what I had, and I wanted to know more."
During the interview with Huff, PenaVega shared that she started attending church by herself when she was 16.
"I would talk about God. I would talk about Jesus, but then Holy Spirit was this weird thing that I didn't quite understand," she explained. "That was kind of like pushed to the side. But I started getting older and really reading the Word, understanding who God was and developing that relationship with Him," she said.
"I started figuring out what the armor of God really stood for. The Word of God is power. It is so powerful. I feel like a superhero because I know I have God behind me in everything that I do. He's in control, so I literally have nothing to fear."
Photo courtesy: ©Getty Images/Matt Winkelmeyer/Staff
Video Courtesy: ©Sadie Robertson YouTube Channel
---
Milton Quintanilla is a freelance writer and content creator. He is a contributing writer for Christian Headlines and the host of the For Your Soul Podcast, a podcast devoted to sound doctrine and biblical truth. He holds a Masters of Divinity from Alliance Theological Seminary.