Do Immigrants Fit Into the Local Church? How Refugees Belong in the Body of Christ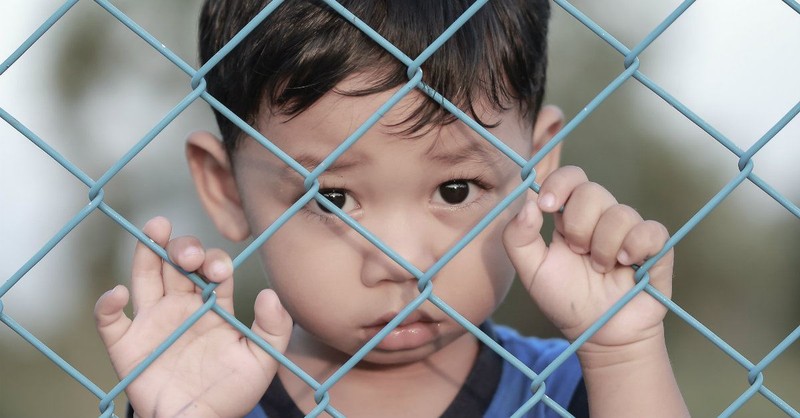 This article is adapted from the eBook, Thinking Biblically about Immigrants and Immigration Reform from the Evangelical Immigration Table. Click here for your free copy.
We're called to love our neighbors regardless of their country of origin or religious tradition, but as we do so, we're likely to find that many of them are deeply committed followers of Jesus. Although it is difficult to quantitatively measure personal religious commitments, the significant majority of immigrants in the United States (whether present lawfully or not) self-identify as Christians (Pew Research Center, "The Religious Afliation of U.S. Immigrants: Majority Christian, Rising Share of Other Faiths," May 17, 2013). Many of them are evangelicals. In fact...
Roughly one in 10 evangelicals in the U.S. is an immigrant
...and that share has been rising. In 2007, 12 percent of American evangelicals were either immigrants or their children; by 2014, that share was 16 percent (Pew Research Center, "Religious Landscape Survey: Evangelical Protestants").
This means that when native-born American evangelicals consider how to approach immigrants, they should think of them not only as neighbors whom we're called to love, but also, in many cases, as brothers or sisters in faith, part of our spiritual family. The Apostle Paul describes all those who follow Jesus as having been adopted as God's children (Ephesians 1:5) such that we now form a single household (Ephesians 2:19).
Part of the Family
The metaphor of the church as a family redefines our obligations to one another. In a biological family, we make sacrifices for one another, putting aside our individual interests in order to pursue what Pastor Ryan Kwon calls the "family win": If the whole family doesn't succeed, no individual part does, and so we sacrifice particularly for those who are struggling the most or are in need at any given time (Quoted in Dave Ferguson and Matthew Soerens, "'Family Win' and How Our Churches Care for Each Other and the World," The Exchange with Ed Stetzer, Christianity Today, Jan. 29, 2018).
The other image the New Testament frequently uses to describe the church is that of a human body with many distinct parts, each indispensable to the whole (Romans 12:4-5; 1 Corinthians 12:12-27). As a body, "If one part suffers, every part suffers with it; if one part is honored, every part rejoices with it" (1 Corinthians 12:26), with a particular concern for those parts that "seem to be weaker" (1 Corinthians 12:22).
Immigrants are a part of the family — a part of the body — which means that the particular struggles faced by those new to the country are a concern for all of us. Most immigrants face the challenges of adjusting to a new language and culture. While some immigrants are well-off financially, many others are working many hours in relatively low-wage jobs, struggling to make ends meet economically. Some immigrants face legal status challenges. For the church in the United States, each of these issues is not just their problem, but our problem, since we are one body.
How Immigrants Are Making the Body Stronger
But having these sisters and brothers as part of the family also means their strengths are added to the body as a whole: Indeed, at a time when many congregations are aging and even closing down, immigrants are adding new vitality to the church in our nation. Some bring deep Christian convictions with them as they arrive in the U.S.; others embrace Jesus for the first time after arriving and then become passionate evangelists within their own ethnic communities and beyond.
Missiologist Timothy Tennent, president of Asbury Theological Seminary, notes that "86 percent of the immigrant population in North America are likely to either be Christians or become Christians," which, he notes, is significantly higher than the national average. "The immigrant population actually presents the greatest hope for Christian renewal in North America," he argues (Timothy C. Tennent, "Christian Perspective on Immigration," Seedbed, June 22, 2011). But if we as a unified body are to rejoice in this revitalization fueled by immigrant brothers and sisters, we must also stand with them in times of suffering and hardship.
The Persecution Connection
Of course, the body of Christ is not limited by geography. We also are united by Christ with many others outside of our national boundaries, including many who live in countries without the religious liberty protections we enjoy in the U.S. Many followers of Christ are persecuted because of their Christian faith, and the whole of the body is called to share in their suffering.
Here, too, though, American Christians' approach to immigrants is relevant, because some of those persecuted Christians look to the United States as a safe haven when their lives are at risk. The plurality of those who have been resettled to the U.S. as refugees in recent years have been Christians, many of them individuals who were forced to flee their countries of origin particularly because of their faith (Bauman, Soerens and Smeir, Seeking Refuge, 72). As we welcome them, Jesus says, we are in a sense welcoming him: "For I was hungry and you gave me something to eat, I was thirsty and you gave me something to drink, I was a stranger and you invited me in. ...Truly I tell you, whatever you did for one of the least of these brothers and sisters of mine, you did for me" (Matthew 25:35, 40).
As the body of Christ in the United State becomes increasingly multicultural and multiethnic, we experience a unique foretaste of the day described in Revelation, when people "from every nation, tribe, people and language" are united in worship of the Lamb (Revelation 7:9).
Publication date: July 30, 2019
Image courtesy: ©GettyImages_JodiJacobson
For more on this subject from the Evangelical Immigration Table, check out:
WHAT DOES THE BIBLE SAY ABOUT IMMIGRATION?
THE GREAT COMMANDMENT: APPLYING THE BIBLE TO CARING FOR REFUGEES AND IMMIGRANTS?
HOW IMMIGRANTS FIT INTO THE BODY OF CHRIST AND THE LOCAL CHURCH
"GO AND MAKE DISCIPLES" - DOES THE GREAT COMMISSION APPLY TO IMMIGRATION?
HOW TO RESPECT THE GOD-GIVEN DIGNITY OF EVERY IMMIGRANT
WHY GOD WANTS US TO PROTECT THE FAMILY UNIT OF IMMIGRANTS AND REFUGEES
HOW SHOULD CHRISTIANS RESPOND TO ILLEGAL IMMIGRATION?
WHAT DOES THE BIBLE SAY ABOUT BORDER SECURITY AND SHOULD CHRISTIANS SUPPORT THEM?
The Evangelical Immigration Table is a place where evangelical Christians of various denominations, theological traditions, ethnicities and political perspectives gather together, just as in the Bible the table represents hospitality and is the place where believers come together, united by Christ. The Evangelical Immigration Table exists to encourage distinctly biblical thinking about issues of immigration, providing discipleship resources focused on immigration from a biblical and missional perspective as well as advocating for public policies consistent with biblical values, specifically restitution based immigration reform.