News Flash: Anchorman 2 Full of Laughs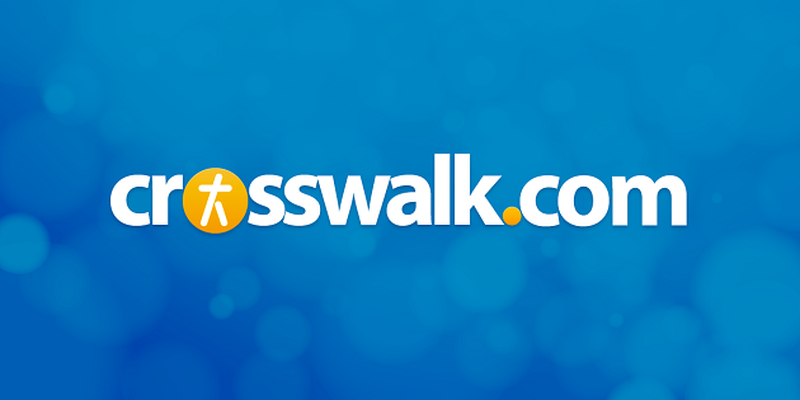 DVD Release Date: April 1, 2014
Theatrical Release Date: December 18, 2013
Rating: PG-13 for crude and sexual content, drug use, language and comic violence
Genre: Comedy
Run Time: 119 min.
Director: Adam McKay
Cast: Will Ferrell, Christina Applegate, Steve Carell, Paul Rudd, David Koechner, James Marsden, Harrison Ford, Kristin Wiig, Greg Kinnear, Dylan Baker, Josh Lawson
This just in: Anchorman 2: The Legend Continues starring Will Ferrell is surprisingly funny. Surprising because much of the time a little of Ferrell's brand of humor can go a long way, often tipping into tiresome sexual jokes or strained, repetitive attempts to milk a gag that didn't work the first time, ala the films of Judd Apatow (whose production company backed Anchorman 2).
So it's nice to report that the sequel to 2004's Anchorman: The Legend of Ron Burgundy is, for the most part, a goofy, unserious film that generates laugh after laugh. It doesn't sidestep cheap, easy jokes; it is rated PG-13 (see "Rating" above and "Cautions" below), but it stops well short of the raunch-fests that pass for movie comedies today. It also manages to keep the giggles coming for its nearly two-hour running time.
Ron Burgundy (Ferrell) enters the 1980s with hopes that he'll land the national news anchor gig held for decades by Mack Harken (Harrison Ford, 42). Instead, that plum job goes to Burgundy's partner both on and off the air, Veronica Corningstone (Christina Applegate, Hall Pass). Burgundy's years of broadcasting—marked by outrageous, unprofessional outbursts—are rewarded not with promotion but with termination. The strain of Veronica's promotion and Ron's firing proves too much for the duo's marriage, which ends in a fit of professional jealousy.
Down but not out, Ron is approached by a producer about anchoring an upstart 24-hour news channel. Soon Ron has gathered old colleagues—sportscaster Champ Kind (David Koechner, Semi-Pro), reporter Brian Fantana (Paul Rudd, Prince Avalanche) and weatherman Brick Tamland (Steve Carell, The Way, Way Back)—to bring the news to a new audience. Only after they all relocate to New York to work for the new network do they learn that their audience will be smaller than they thought: they'll be broadcasting during the graveyard shift, leaving the primetime reporting to star anchor Jack Lime (James Marsden, Enchanted).
In an attempt to increase his shift's meager audience, Burgundy goes off-script to bring viewers "what they want" rather than what they need, which raises the ire of his producer and the head of the network. The approach proves a sensation. Extreme weather, multiple animal stories... the public can't get enough of Burgundy, who becomes the fledgling network's ratings star.
Anchorman 2 showcases one news-related gag after another, with oddly inserted but extremely funny segments involving a vehicle accident, a shark and, well, you get the drift. This is not highbrow comedy. By the time of the extended, star-filled finale (several well-known comedians have cameo roles during the film's climax; they're listed in the credits, but I'm not including their names in this review so as to enhance the enjoyment of their appearance), you won't much care whether Ron works things out with Veronica and shows he's a good dad by attending his son's piano recital.
Anchorman 2 isn't appropriate for younger family members, and it's certainly not essential for anyone else. But those looking for some laughs won't be disappointed in Ferrell's latest. News flash: It's one of 2013's more successful comedies.
CAUTIONS (may contain spoilers):
Language/Profanity: Lord's name taken in vain; "a-s"; "buttless chaps"; jokes about pornography; derogatory ethnic and racial comments; "hymen"; "b-tch"; accusation about children being made gay; talk of strip clubs; joke about a coma; "poop"; "s-it"; "tramp"; "whore"; reference to PMS; the "f"-word; references to male and female genitals; "man fluid"; masturbation joke
Drinking/Smoking: Beer drinking; discussion of crack, and demonstration of how to smoke it
Sex/Nudity: Kissing; verbal reference to nipples; Ron gives inappropriate sexual advice to his young son; a woman's rear end (in underwear) is pressed against glass; men shown in their underwear; Ron asks God why personal and professional setbacks have occurred; one of Ron's colleagues is aggressively physical in expressing his enthusiasm; Ron and a woman are shown in a few poses having sex, but the shots are designed for laughs
Violence/Crime: Shark attack; violent verbal threats during heated arguments; a car accident in slow motion; punching; a hockey stick punctures and eyeball; explosions and gunfire
Religion/Morals/Marriage: Joke involving the wise men; a character says he has had four wives and six or seven children he doesn't have time to talk to; the ghost of Stonewall Jackson presents a threat to Ron and his friends; a character says he knows he's going to burn in hell; a reference to a unique form of providence
Questions? Comments? Contact the writer at <>crosswalkchristian@hotmail.com.
Publication date: December 18, 2013