Something Interesting

by Berni Dymet
Psalm 9:9 The LORD is a stronghold for the oppressed, a stronghold in times of trouble.
I had a letter recently from a woman who lives in Alligator Creek. Sounds like quite a place. She told me that her mother really loves God, but rarely opens her Bible….until recently.
She was visiting her mum and took one of the little Bible studies along that I wrote just recently….and sure enough, her mum went to get her Bible to look up the references. The daughter was so delighted.
You know, I think that it's so sad to see people who say they love God and believe in Jesus…live their lives without ever opening up that great love letter of God - the Bible. 
I don't know how it is for you - but storms come along in my life from time to time.
And what I've discovered is that it's the time I've invested with Him in His Word before the storm - that ends up being my anchor during the storm. 
Quite apart from the sheer joy of reading His Word, it's an investment that's paid dividends for me over and over again.
It just - makes sense.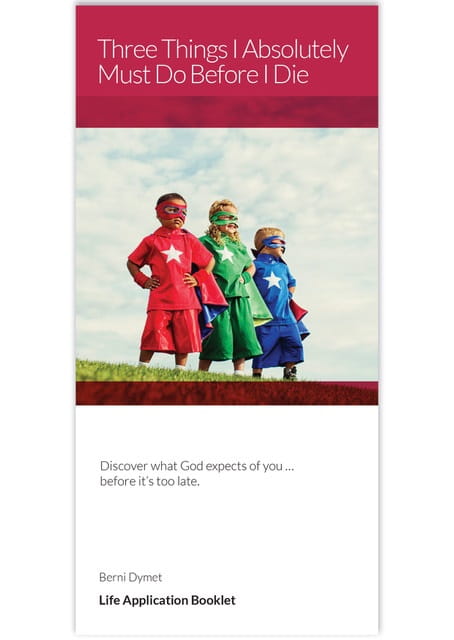 YOUR FREE BOOKLET – THREE THINGS I ABSOLUTELY MUST DO BEFORE I DIE
Here's a vital question for you to consider: If you died tonight, would you be ready for eternity? Now, many people know that it's all about having a simple faith in Jesus Christ. Nothing more, nothing less. But … do you have the sort of faith that Jesus talked about? To help you answer that question for sure, that's what our latest Life Application Booklet is all about: Three Things I Absolutely Must Do Before I Die. We would absolutely love to send you your very own FREE copy to help you make sure that you have the right answer, to the most important question of all.