Mission Impossible
by Berni Dymet 
Matt. 19:26 But Jesus looked at them and said, "For mortals it is impossible, but for God all things are possible."
I guess most of us remember that TV series Mission Impossible. This team of crack agents who always achieved the impossible. Good stuff only - life's not like that.
All too often we're confronted by the impossible. Crippling debt or hunger or fear or a marriage that's on the brink or….whatever it is. We all have our missions impossible. And most of them don't end up like the TV show.
In fact - if I asked you - right now in your life - what is your mission impossible….I'm sure you'd have an answer.
Jesus made a simple statement - he said that the things that are impossible for us are possible for God.  It's true actually no matter what the mission impossible happens to be.
So - here's some homework. I want you to decide for yourself whether or not it's true. And there's only one way to find out.
Take your mission impossible to God - and ask Him to help - and see what happens.
And I'd love to hear the outcome - you can let me know by having your say - at christianityworks.com.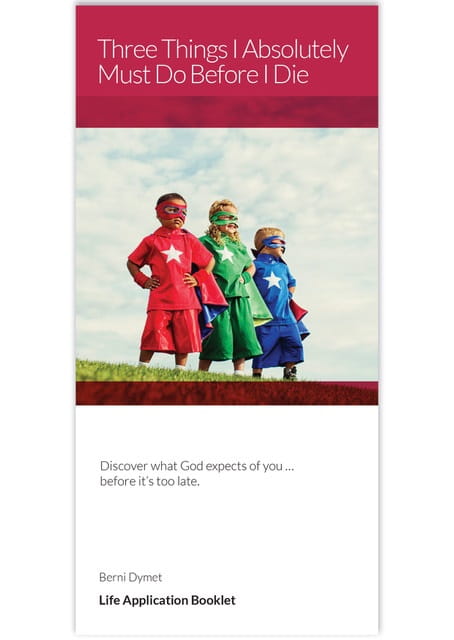 YOUR FREE BOOKLET – THREE THINGS I ABSOLUTELY MUST DO BEFORE I DIE
Here's a vital question for you to consider: If you died tonight, would you be ready for eternity? Now, many people know that it's all about having a simple faith in Jesus Christ. Nothing more, nothing less. But … do you have the sort of faith that Jesus talked about? To help you answer that question for sure, that's what our latest Life Application Booklet is all about: Three Things I Absolutely Must Do Before I Die. We would absolutely love to send you your very own FREE copy to help you make sure that you have the right answer, to the most important question of all.