Sense of Humor Failure

by Berni Dymet

James 3:17 But the wisdom from above is first pure, then peaceable, gentle, willing to yield, full of mercy and good fruits, without a trace of partiality or hypocrisy.

From time to time, we all have a sense of humor failure. Sometimes, we just vent some steam and get on with things. Other times - it's a whole bunch more tragic than that.

Last night on the news I watched a report of two young men being shot dead by a neighbor over some silly neighborhood dispute that had been brewing.
 
I wonder ... I wonder if you recall the last time you blew up at someone. Can you remember - what was it about?  And let me ask you this - was it worth it? I mean - was it the best way to handle things?

If you could hit the rewind button and replay how you handled that situation, is there some better way you could have found to handle it? 

So often we fly off the handle over … well, over things that just aren't worth it. There's a word I read the other day in … well in the Bible - that word is gentle. A God thing.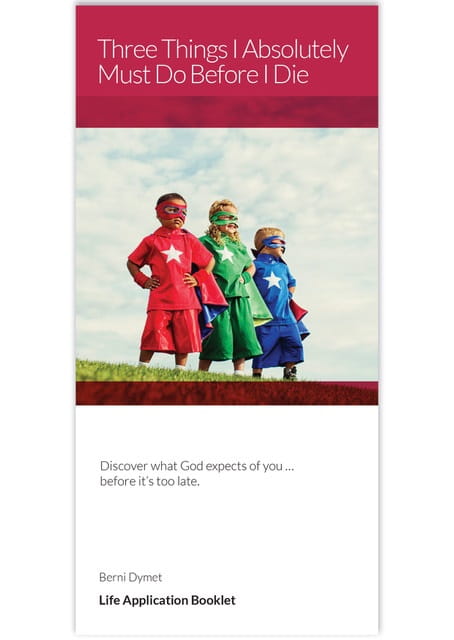 YOUR FREE BOOKLET – THREE THINGS I ABSOLUTELY MUST DO BEFORE I DIE
Here's a vital question for you to consider: If you died tonight, would you be ready for eternity? Now, many people know that it's all about having a simple faith in Jesus Christ. Nothing more, nothing less. But … do you have the sort of faith that Jesus talked about? To help you answer that question for sure, that's what our latest Life Application Booklet is all about: Three Things I Absolutely Must Do Before I Die. We would absolutely love to send you your very own FREE copy to help you make sure that you have the right answer, to the most important question of all.