from Day by Day with the Persecuted Church

But one thing I d forgetting what is behind and straining towards what is ahead. (Philippians 3:13)
Joseph
Joseph had two sons, Manasseh and Ephraim. Manasseh means, God made me forget all my trouble. Ephraim means, God made me fruitful in the land of my sufferings.
Joseph wanted to forget the past. He wanted to be fruitful despite the circumstances. In giving names to his two sons he wanted to express that God brings good out of evil, privilege out of pain, triumph out of tragedy, hope out of despair.
In spite of any afflictions that may be yours today, do you want to be fruitful in the place where you are?
Copyright [C] 1995 Open Doors International. Used by permission.
Click here to sign up for a free monthly newsletter from Open Doors about persecuted Christians.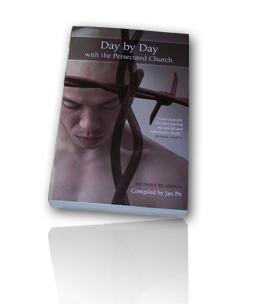 Day by Day with the Persecuted Church
compiled by Jan Pit with a forward by Brother Andrew (paperback, revised 2000)
Compelling wisdom from the pen of actual believers living amidst persecution, you'll be connected to the suffering, courage, and depth of life that exists in the harshest places in the world. Each of these 365 thought-provoking devotions will deepen your understanding of Christian persecution and provoke you to pray for our brothers and sisters with a new found depth.