Sin has many tools, but a lie is the handle which fits them all. –Edmund Burke, leader of British Parliament and member of the Whig Party
Perhaps you find yourself waking up today, at sunrise, on the barren desert of life. Your head is spinning with the realization that your sin has devoured you again. You thought you were done with it. You promised God the last time would be the last time, but now here you are, bombarded with condemning thoughts. You'll have to lie to hide the aftermath of your sin from those you love. You're even questioning your salvation and you're dying inside, terrified of bringing it into the light. This is the guilt-flinging, hope-crushing personal exile called sin. Yes, many things can catapult us into isolation and loneliness, but sin is maybe the worst.
But is this really the place where God wants us to be? Alone in a desert of sin? As Isaiah points out, a thorn-crowned knight would one day come to slay this dragon and save the entire world:
A voice of one calling: "In the wilderness prepare the way for the Lord; make straight in the desert a highway for our God. Every valley shall be raised up, every mountain and hill made low; the rough ground shall become level, the rugged places a plain. And the glory of the Lord will be revealed, and all people will see it together. For the mouth of the Lord has spoken." –Isaiah 40:3-5
If you think that your sin is greater than your God, remember the great lengths He went to in order to save you. Christ's grace is greater than all your sins.
For Christ also suffered once for sins, the righteous for the unrighteous, to bring you to God. –1 Peter 3:18
Therefore, there is now no condemnation for those who are in Christ Jesus, because through Christ Jesus the law of the Spirit who gives life has set you free from the law of sin and death. – Romans 8:1-2
This is Biblical truth – the light that shows the way out of the desert of sin's exile.
Dear Father in Heaven, thank You for this life-sustaining water to quench my thirst in the desert of my exile. I rest in Your forgiveness, in Your love for me. Thank You for never rejecting me or forsaking me. Amen.
Listen to Pete, Jill & Stuart Briscoe on the Telling the Truth broadcast at OnePlace.com
SPECIAL OFFER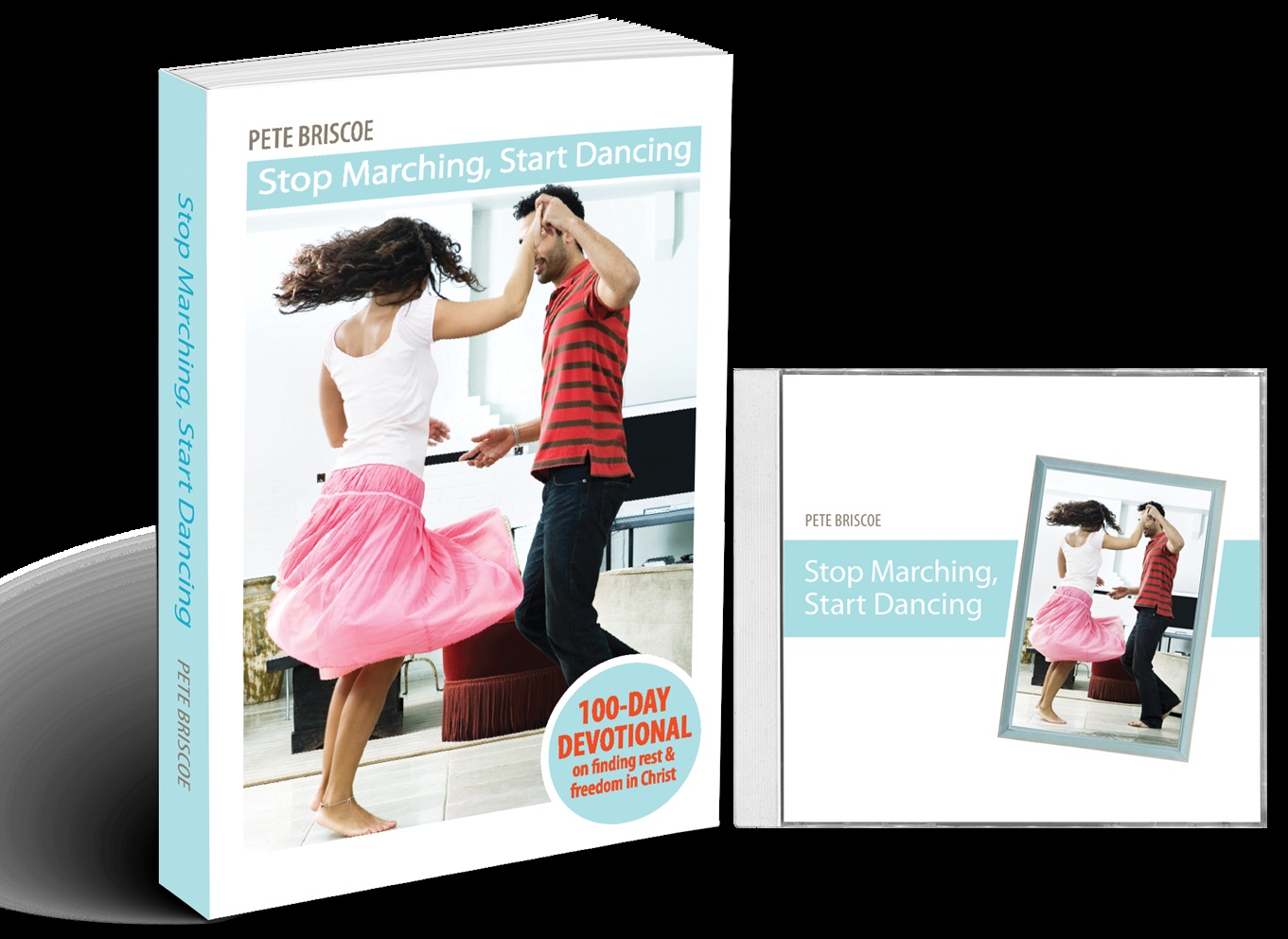 Pete Briscoe's Stop Marching, Start Dancing book and 3-message CD set
Jesus didn't come to enslave you to work your way to holiness. He came to set you free from trying to earn His approval. Learn how you can experience true freedom in God's grace, when you request a signed copy of Pete's Stop Marching, Start Dancing devotional book and 3-message CD set today!