A fanatic is one who can't change his mind and won't change the subject. – Winston S. Churchill
Have you ever purchased a movie ticket, only to change your mind about the film out in the hallway? Maybe some of you have even slipped into a different movie theater unnoticed. How awesome it would be if you could do the same thing with flights! Sure, you purchased a plane ticket to Minneapolis, but the adjacent gate is boarding for the Cayman Islands.
Some of you imagine God's plan for you in that way – fickle rather than certain. Today, I want you to understand that God isn't fickle; He's devoted to salvation through Christ with unwavering passion.
If God is so unwavering, Pete, then why did He change His mind about the old covenant?
What if I told you God never changed His mind – Jesus was the plan from the beginning? Let me show you:
In Genesis 3, God tells Adam and Eve that separation from Him is going to be hard. But He also has good news: from Eve will come offspring, and this offspring will crush Satan (3:15). This is called the protoevangelium – the first Gospel or the first mention of the Gospel. Someone is coming; God has a plan.
Later in Genesis, God promises Abraham, "I will make you into a great nation" (Genesis 12:2). And "through your offspring all nations on earth will be blessed" (Genesis 22:18). Once again, God has a plan – someone is coming.
In the Mosaic covenant, God gives Moses the law and sacrificial system – an arrow pointing to the need for a perfect sacrifice. But "the law made nothing perfect" (Hebrews 7:19). Someone perfect was needed as the ultimate sacrifice.
Finally, there's King David. God promised David that his "kingdom will endure forever before" God, and David's "throne will be established forever" through his offspring (2 Samuel 7:16). A forever king was on the way.
The Old Testament is a blueprint for God's plan in Jesus. He never changed His mind; Jesus was it from the very beginning. The Lord is passionate, devoted – even fanatical – about His plan to eliminate separation between Himself and mankind. His commitment to restore intimacy with us through Jesus is unshakable.
Jesus, thank You for showing me how You are found in the pages of Scripture from the very moment of mankind's Fall. What comfort and peace to know You are it – You are the way back to the Father's embrace! Amen.
Listen to Pete, Jill & Stuart Briscoe on the Telling the Truth broadcast at OnePlace.com
SPECIAL OFFER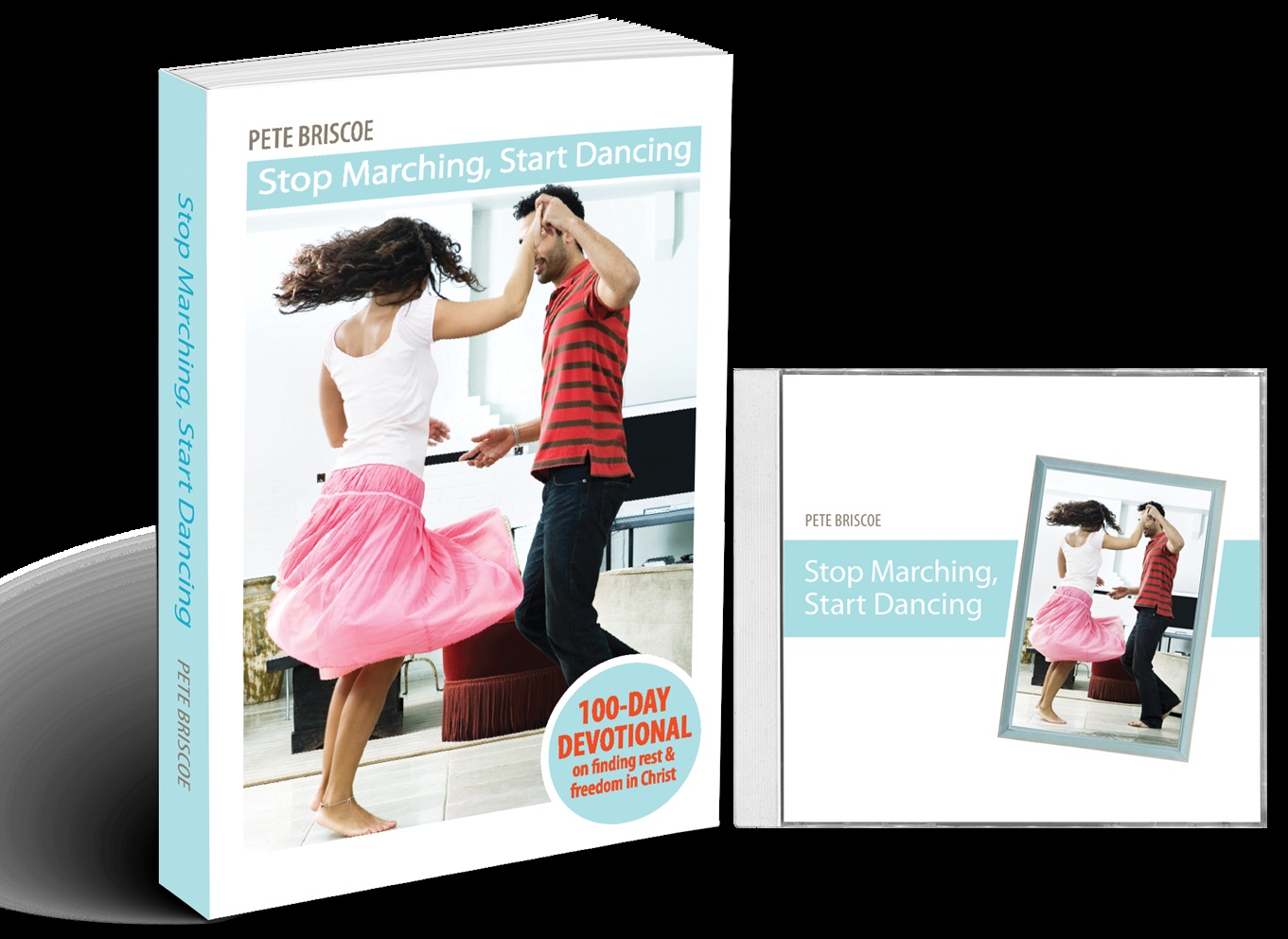 Pete Briscoe's Stop Marching, Start Dancing book and 3-message CD set
Jesus didn't come to enslave you to work your way to holiness. He came to set you free from trying to earn His approval. Learn how you can experience true freedom in God's grace, when you request a signed copy of Pete's Stop Marching, Start Dancing devotional book and 3-message CD set today!