There is a way of ordering our mental life on more than one level at once. On one level we can be thinking, discussing, seeing, calculating, meeting all the demands of external affairs, but deep within, behind the scenes at a profounder level we may also be in prayer and adoration, song and worship and a gentle receptiveness to divine breathings. – Thomas Kelly, Testament of Devotion
Sometimes my family and I hold hands around the dinner table at the end of the day, closing our eyes and bowing our heads, thanking God for a table full of food, a family that loves each other, and a life worth dying for.
On Sundays, after a brief introduction to my sermon topic for that day, I ask everyone to bow their heads, and we ask that God would teach us. At the end of the sermon, we bow our heads again, close our eyes, and ask God to apply what we have learned.
And sometimes in my office alone, I get on my knees and raise my empty hands toward heaven, focusing solely on intimate conversation with a God who loves me.
I'm all for structured times of prayer. But my friend, "prayer" is in no way limited by the words squished between "Dear God ... " and "Amen." Prayer can be a neverceasing intimate conversation with the One who loves us. Consider these simple Scriptural truths and commands:
Then Jesus came to them and said... "And surely I am with you always, to the very end of the age." – Matthew 28:1820
Pray without ceasing ... for this is God's will for you in Christ Jesus. – 1 Thessalonians 5:16-18
Rejoice always, pray continually, give thanks in all circumstances; for this is God's will for you in Christ Jesus. – 1 Thessalonians 5:16 - 18
...the Spirit of him who raised Jesus from the dead is living in you ... – Romans 8:11
And pray in the Spirit on all occasions with all kinds of prayers and requests. – Ephesians 6:18
Walk by the Spirit ... – Galatians 5:16
Please, please contemplate the possibilities in these practical truths! Jesus is with you,
His Spirit is in you. Just as you walk in the Spirit moment by moment, you can continually pray in the Spirit – always rejoicing, always giving thanks in neverceasing communication with Him – even as you go about your day and other duties. You can walk with Him and talk with Him just as you would anyone else who is with you always.
Today, I'm not going to close this devotion with a structured prayer. Instead, I challenge you to begin a natural, ongoing conversation with God right now! Accept God's invitation to walk in the Spirit today, praying in the Spirit, continually, without ceasing!
Amen?
Listen to Pete, Jill & Stuart Briscoe on the Telling the Truth broadcast at OnePlace.com
SPECIAL OFFER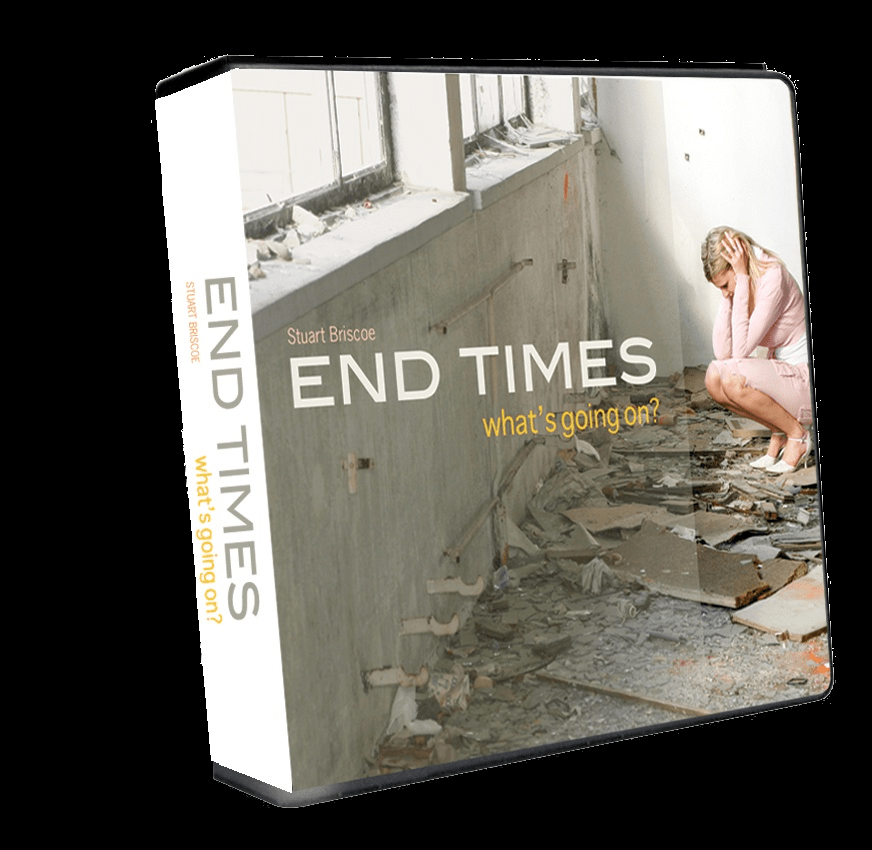 Stuart Briscoe's End Times: What's Going On? DVD or CD series
Are we living in the last of the last days? How are we to live as Christ's return draws nearer? Stuart Briscoe takes you to the book of Revelation to show you the answers to questions like these in this insightful 8-message CD or DVD series.