To be a Christian without prayer is no more possible than to be alive without breathing. – Martin Luther King Jr.
What's desperately needed, scheduled but often ignored, bypassed, and snubbed? Then necessity calls – yet we still avoid it, crash, and stall?
The answer is "edge of the pier time."
During my first year of college, I had a terrible week: I earned an F on my first English paper, my girlfriend broke up with me, and I'd just been told I had mononucleosis. This meant I was benched for the rest of the basketball season. All of these things fed into some fears I had about the future.
Feeling scared and out of control, I decided to have an outloud conversation with God. It was one of those, "God, if You're really there … " conversations. I went to the other side of the lake on campus, and I sat down on the edge of a pier. Not realizing sound travels better over water than it does land, I just let it all loose.
I have no idea how many other people heard me. But after I finished telling God what was on my mind, He ministered to me with a peace unlike anything I'd experienced before.
It was my pier moment.
Sometimes, we just need to withdraw and have an outloud pier moment with God.
What keeps us from doing this?
Many of us tend to fill our lives – both with social events and social media – so we never have to be alone. But Jesus' withdrawing from others for the purpose of spending time with the Father shows us that finding aloneness is important. These moments were His pier moments.
What happened during Jesus' pier moments?
We get a beautiful glimpse of one such moment in the garden, immediately before His arrest. In Luke 22:42, Jesus prays, "Father, is there any way we can do this differently? I'm open."
Alone, away from everyone, Jesus spoke honestly to the Father. His prayers were real and heartfelt.
Father, if I'm really honest, I'm really tired. I find myself going from one thing to the next, and maybe I'll pop off a prayer in the shower or in the car during my commute. But life feels too noisy for honest prayers. I want this to be different, and I'm starting with this honest prayer. Meet me here and lead me into a Spiritfilled
prayer life. Amen.
Listen to Pete, Jill & Stuart Briscoe on the Telling the Truth broadcast at OnePlace.com
SPECIAL OFFER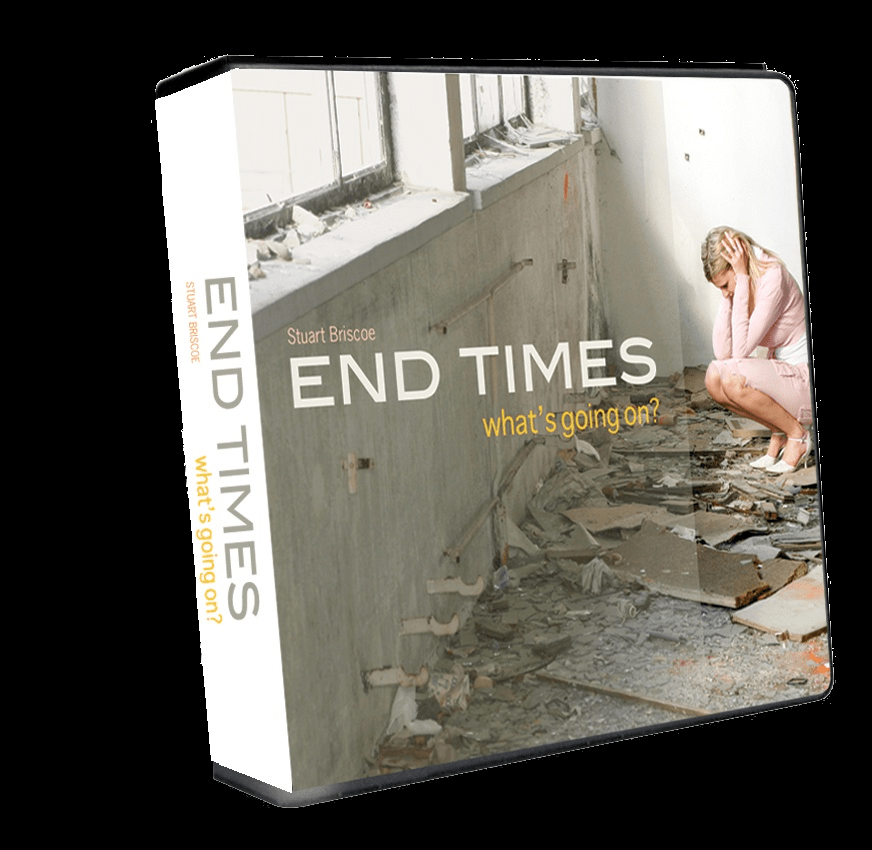 Stuart Briscoe's End Times: What's Going On? DVD or CD series
Are we living in the last of the last days? How are we to live as Christ's return draws nearer? Stuart Briscoe takes you to the book of Revelation to show you the answers to questions like these in this insightful 8-message CD or DVD series.