My work as a pitchman taught me how to sell anything to anyone. –Ed McMahon, famous emcee and host of The Tonight Show with Johnny Carson
I am often put in the uncomfortable position of having to introduce people at certain gatherings or events. I hear the words, "Sure, no problem…" escape my lips – and then I realize how little I actually know about people – even those I may see on a daily basis. My brain falters as I try to come up with something to say.
So what do we say when we are trying to introduce God to others? That's quite a challenge! No wonder we sometimes falter when asked to share what we know about the Trinity… and yet, it's all in the New Testament. Jesus said:
"Therefore go and make disciples of all nations, baptizing them in the name of the Father and of the Son and of the Holy Spirit, and teaching them to obey everything I have commanded you." –Matthew 28:19-20
Please note it says in the name (singular) of the Father, Son, and Holy Spirit. He is saying there is one God, which encompasses God the Father, God the Son, and God the Spirit. In John 14:16, Jesus said:
"And I will ask the Father, and he will give you another advocate to be with you forever."
Jesus is welcoming us into a relationship with this Trinity! That's the whole point! The New Testament expertly introduces us to a Father who is God, a Son who is God, and a Spirit who is God, and yet also confirms that there is one God. Without question, this is the most important introduction of all time!
Jesus, thank You for asking the Father to give me the Spirit so I can relate to all three of You forever! Give me a special awareness of Your presence today, each facet of You, that I might naturally introduce others to You too. Amen.
Listen to Pete, Jill & Stuart Briscoe on the Telling the Truth broadcast at OnePlace.com
SPECIAL OFFER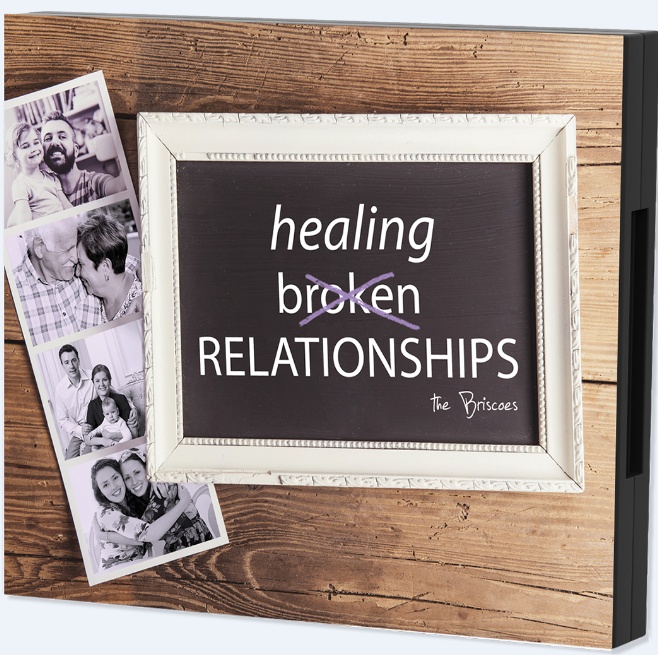 Stuart, Jill, and Pete Briscoe's Healing Broken Relationships CD Album
Most people are familiar with the pain that comes with hurting relationships. Others settle for relationships that just aren't living up to their potential. Stuart, Jill, and Pete Briscoe show you how to breathe new life into your relationships in this special 6-CD album.