God wants us to worship Him. He doesn't need us, for He couldn't be a selfsufficient God and need anything or anybody, but He wants us. When Adam sinned it was not He who cried, 'God, where art Thou?' It was God who cried, "Adam, where art thou?" – A. W. Tozer
Worship can saturate our entire lives. And because of Christ, we have confidence to be in the presence of God and worship Him as our hearts desire. But there are so many different ways to worship that sometimes we might get flippant about it. Because of who God is, worship is actually very serious business.
"This is what the Lord spoke of when he said: 'Among those who approach me I will be proved holy; in the sight of all the people I will be honored...'" – Leviticus 10:3
We live under the New Covenant now, and we won't get struck by lightning for worshiping incorrectly, but it's sobering to read what He said about worship in the Old Testament:
1. Worshiping false gods. God has many names that describe His character and nature, one of which is Jealous (Exodus 34:14). My dad taught me that jealousy is the desire to protect what you have because it's worth protecting. Because God wants to protect us, He doesn't want us worshiping the wrong things.
2. Worshiping incorrectly. In Leviticus 10:1, Aaron's sons offered unauthorized fire before the Lord contrary to His command. Even if you're worshiping the right God, don't do it while disobeying Him.
3. Worshiping mechanically. God says not to bother just going through the motions of worship in Amos 5:21-23, because He won't accept it anyway. God knows the difference between symbol and reality.
4. Worshiping pathetically. God got angry when the children of Israel brought Him blind animals that they wouldn't consider giving to the governor in Malachi 1:8. Our worship is not to be halfhearted.
Our God's name is Jealous and He wants to protect us, so He warns us of His holiness in these passages. These warnings point the way to liberating, true worship. We can worship the one true God in obedience, genuinely, with the best that we have to offer!
To him who is able to keep you from falling and to present you before his glorious presence without fault and with great joy – to the only God our Savior be glory, majesty, power and authority, through Jesus Christ our Lord, before all ages, now and forevermore! Amen. – Jude 24-25
Listen to Pete, Jill & Stuart Briscoe on the Telling the Truth broadcast at OnePlace.com
SPECIAL OFFER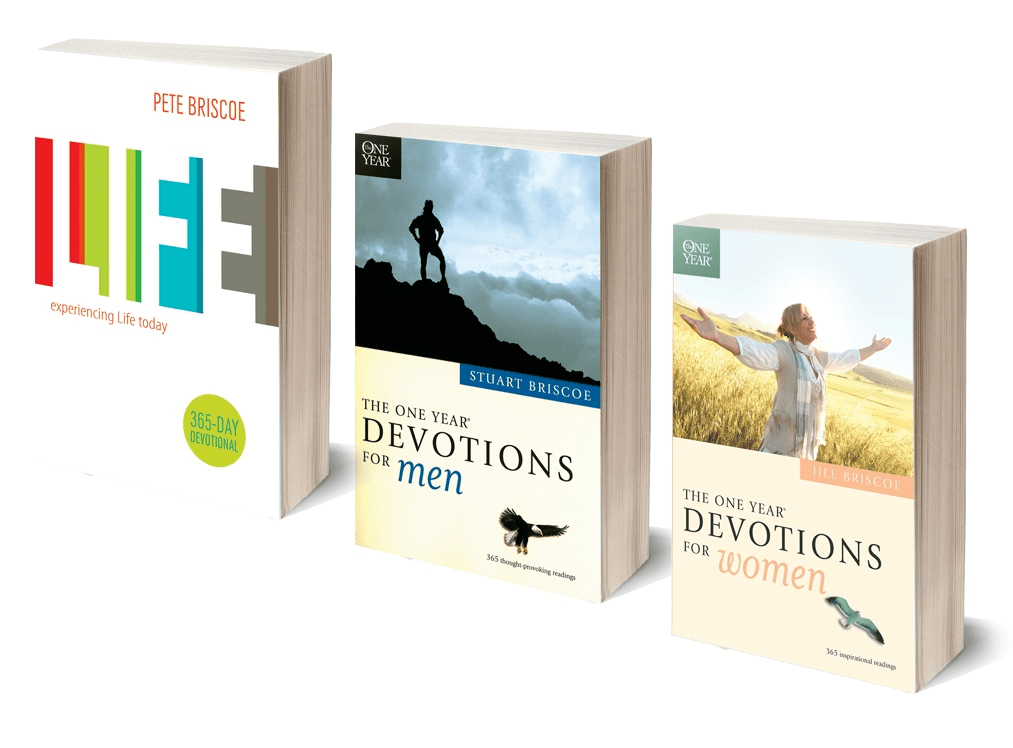 Pete, Stuart, and Jill Briscoe's 365-day devotional books
Pete, Stuart, and Jill want to move you beyond New Year's resolutions and help you experience a spiritual revolution in 2016, by sending you one of their 365-day devotional books.