Open your eyes
"We make a living by what we get. We make a life by what we give" –Winston Churchill
Cabo San Lucas is close to paradise on earth: Opulent resorts, ports for giant cruise ships, gorgeous oceans, and stunning landscape everywhere. It is also "home" to thousands of vendors and workers who work long and hard just to earn their next meal.
A friend of mine (we'll call him Bill) took his family to Cabo on vacation a while back. One night, they hired a taxi to take them out to eat. The driver asked if he could come back and pick them up later, so they agreed.
After dinner, Bill asked him in broken Spanish how many kids he had. The driver replied, "Cuatro." (Four.)
Bill then asked how old they were.
The driver replied, "Cuatro."
"How about the other ones?"
"Cuatro."
At first Bill thought the driver misunderstood. They went around and around and around until all of a sudden he realized the man had quadruplets.
Bill, never having seen quadruplets, asked if they could take this man and his family out for dinner the next night. The driver was like, "Dinner? Yeah!" The next day, as the driver and his wife filed into the local McDonald's, Bill and his wife's hearts broke when they saw the last two boys. Their eyes were terribly crossed and they couldn't walk as a result. After a little digging, Bill learned there was a surgery that could fix the little boys' eyes, but a very small window of time was left for it to be done.
The problem? The driver only made $10 per day. There was no way they could afford the surgery.
That day, God moved the hearts of Bill and his family. They looked into it and found a doctor who could perform the surgery. After the kids were proven eligible for the operation and went through it, both boys' eyes were as straight as yours and mine. The coolest part is that they're now learning how to walk.
When Bill and his family blessed those boys by paying for their surgery, God blessed everyone involved with extreme joy at seeing two kids finally able to live a normal life. When Bill went on vacation, God gave him eyes to see the need that was around him, recognizing that God blessed him to be a blessing.
What an awesome way to view the world. Imagine the difference we can make as Christ expresses His life through us. After all, miracles happen when people step out in faith in Him. Will you?
Holy Spirit, I think MY eyes are the ones that are crossed. I'm that one who cannot walk freely as You intended. Open MY eyes. Correct MY vision. How do You want to use me today to invest this tool called money to make a person's life brighter and better to spread the love of Jesus in a very tangible way? I believe that You will bless me as I allow You to bless others through me. I believe that I'll be storing up treasure in heaven… and on top of it all, I'll be taking the idol off the podium of my heart and putting Jesus there, high and lifted up, right where He belongs. My flesh rebels at this. I'm resting in You, Holy Spirit, to make it so. Amen.
Listen to Pete, Jill & Stuart Briscoe on the Telling the Truth broadcast at OnePlace.com
SPECIAL OFFER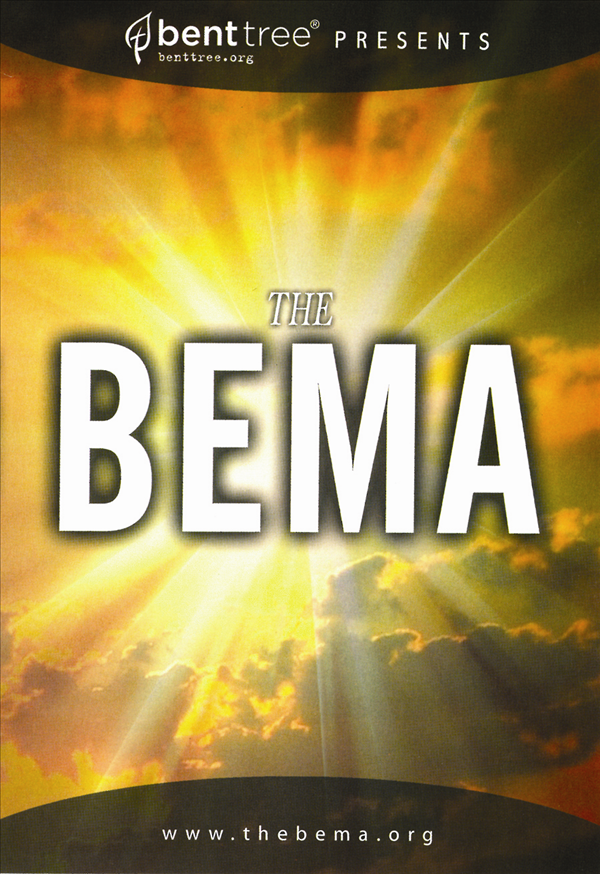 The Bema: A look at what happens when we die and go to heaven
The Bible gives us some hints about what happens when we die and go to heaven. It tells about a time, called the Bema, when all who are in Christ will stand before God to be rewarded for what they did for the Kingdom when they were on earth.
This moment is told in a powerful way through the fictional drama performed live by Pete Briscoe, based on the novel, The Bema: A Story About the Judgment Seat of Christ. You will be both moved and enlightened.
So request your copy today of this 1.5-hour DVD. It's our gift to thank you for your donation to Telling the Truth.