How to live a life that defies logic
"Repent now! Avoid the rush on judgment day!" –Church sign
Most of us hope that our Christian faith will get us headed in the right direction, but that depends on which direction you consider normal. At its core, and in its most vibrant expressions, Christianity is really… well, backwards. Think about it: Jesus lived opposite of what common thinking would expect. He was counterintuitive. Not only that, Jesus was consistently counterintuitive. Scripture tells us that God's ways are not our ways. When I read the Gospels I look at Jesus and say, "Well, that's not the wayI would have done it. Well, that's not whatI would have said." Just sayin'!
Take a look at the parable of the Good Samaritan. Instead of making the Jewish religious leaders in his story the good guys, he gives credit to the archenemies of the Jewish nation! Imagine I'm preaching on the University of Texas campus and I tell a story, and the hero of the story is an Aggie. See the problem!? (If you're not from Texas, take my word for it—it's bad.)
Fact is, Jesus sees the world differently than the way the world sees the world. When Jesus was talking to Pilate as He was being tried by the Romans before His crucifixion, He said:
"My kingdom is not of this world. If it were, my servants would fight to prevent my arrent by the Jewish leaders. But now my kingdom is from another place."-John 18:36
Jesus defied logical intuition by the way He lived and what He taught. This is evident in the way we will be rewarded by Jesus when we stand before Him at the Bema Seat, when each of us believers will be blessed for our role in Kingdom work on earth.These rewards come from things that are contrary to ordinary.
God doesn't reward us as the world does, so this week let's look at a few passages in Scripture so you can pattern your life around that day, instead of this day. Because, in relation to our world, our Leader is really backwards… and yet, He asks us to follow Him. He really does—He invites us into a radical philosophy that is contrary to ordinary, leading to a journey that goes in the opposite direction of the world.
Jesus, Your life was an unorthodox one, and yet, I still choose to follow You. As I learn about how You lived Your life in a radically different way from the world, show me how I can apply Your truth to change the way I see the world and change my direction accordingly. Amen.
Listen to Pete, Jill & Stuart Briscoe on the Telling the Truth broadcast at OnePlace.com
SPECIAL OFFER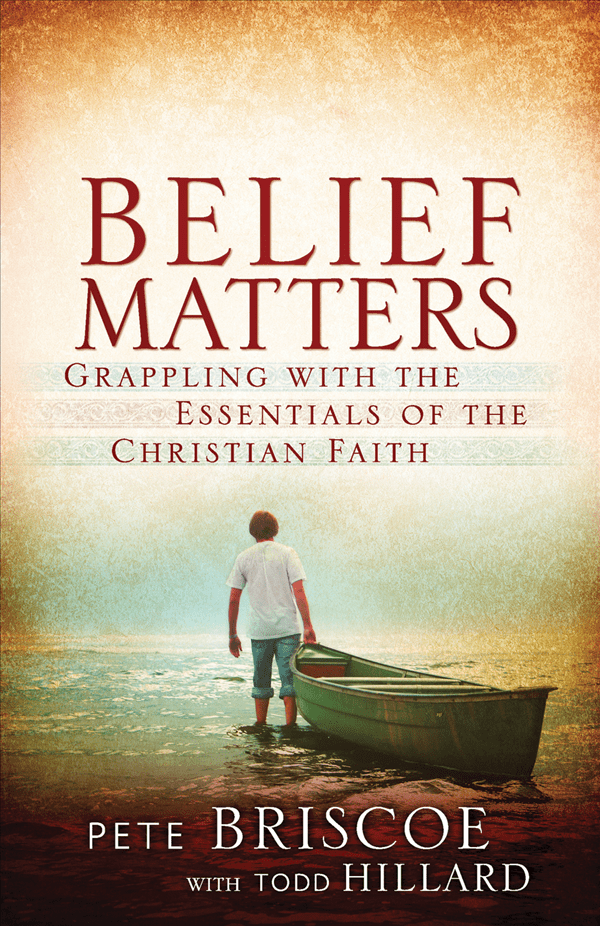 Find out why your Belief Matters
Unfortunately, many Christians today have only a vague idea of what they believe and why they believe it.
In his thought-provoking book, Belief Matters, Pete gives you tools to strengthen your belief as he walks you through every major aspect of the Christian faith and shows how to effectively communicate them to others.
Belief Matters is our gift to thank you for helping more people experience Life in Christ. So please request your copy when you give to Telling the Truth today.
Request 'Belief Matters' now >>