Love is foolish… but I might still try it sometime. – Floyd, age 9
Christianity is not a train. (Boy, aren't you glad you checked in today?!) However, we've been using a train as an illustration for decades.
The first car is the engine. That's the facts. It drives the whole Christian faith.
Next is the coal car. That's faith. We put our faith in the facts to get the whole thing moving.
The last car is the caboose. That's our emotions. They just tag along and aren't all that critical, right?
In terms of the Christian life, the evangelical church sometimes says that we can put our emotions on the back burner, trailing along in the caboose. Emotions can't be trusted, so it's safer that way… and less exhausting perhaps?
I don't think so. Emotions are a natural part of being human, and God made us that way so we can worship Him with our whole being:
Love the Lord your God with all your heart and with all your soul and with all your strength. – Deuteronomy 6:5
The Greek word for heart is kardia – the emotional core of who we are. If we love and worship God with all our heart, the joy of loving God gives us great energy! And it's a blast when the emotions are there to match what we know is truth in our mind. Whether you are right-brained and have the flare-filled artsy (and stereotypical emotional) side, or you are left-brained and would rather share an idea than an emotion, we all need a caboose. This train of Christianity would be incomplete without it.
Jesus, I don't want my worship and love to be without emotion. I want to love You with all my heart. I want to show You and tell You my feelings. Thank You for all You have done for me, for being in me, and for living through me. I really feel thankful for that! Amen.
Listen to Pete, Jill & Stuart Briscoe on the Telling the Truth broadcast at OnePlace.com
SPECIAL OFFER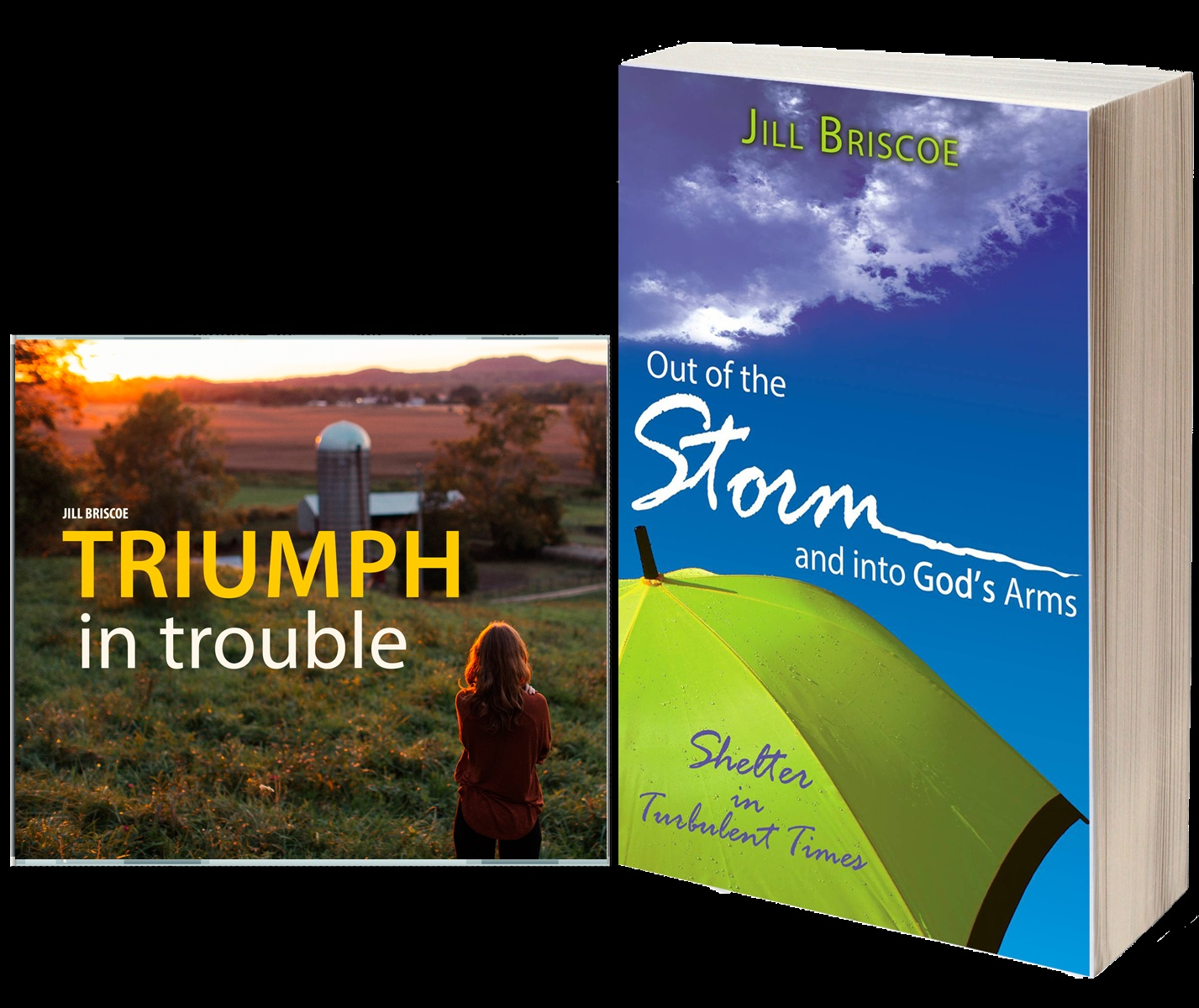 Don't just survive life's storms – thrive in them!
These encouraging resources from Jill Briscoe show you where to find strength in your seasons of suffering – and how God is your Rock and your Shelter no matter what. Request yours when you give today to help more people experience Life in Christ!