However many blessings we expect from God, His infinite liberality will always exceed all our wishes and thoughts. –John Calvin
"Exiled." Just the sound of the word can send a cold shiver up my spine. It conjures up thoughts of isolation, separation, being far away from home… alone.
That's where the Israelites found themselves in the 6th century BC—in exile in Babylon. In the years that followed, God seemed to go silent. They found themselves thinking, "Is He ever going to rescue us? Will we ever get out of here?"
Like the people of Israel, when difficulties come, we can find ourselves in our own personal exile, saying, "Where is my help, Lord? When will You hear my cry?"
Even as a believer, you might feel as if God has turned His back on you. You might feel isolated and separated from Him. But in Isaiah chapter 40, the prophet wrote to those in exile, and silenced the complaining of those who questioned God's wisdom and motives:
"Who can fathom the Spirit of the Lord, or instruct the Lord as his counselor? Whom did the Lord consult to enlighten him, and who taught him the right way? Who was it that taught him knowledge or showed him the path of understanding?" (v. 13-14).
The answer is no one! God is never surprised by anything. He is never caught off guard. He knows it all. As Paul reminds us, our God is a mighty God! God knows what will happen and when.
"What no eye has seen, what no ear has heard, and what no human mind has conceived"—the things God has prepared for those who love him. –1 Corinthians 2:9
Yes, "exiles" can come in many forms. But take heart; even though you may want to get out of your own personal exile, God wants you to know that He is with you in your exile. He knows what He is doing. And He cares for you, more than you could ever imagine.
Dear God, only You possess perfect knowledge. Help me to understand that idea, especially in the midst of trials. Strengthen my faith, that I might have full confidence that You know about everything that happens to me. Amen.
Listen to Pete, Jill & Stuart Briscoe on the Telling the Truth broadcast at OnePlace.com
SPECIAL OFFER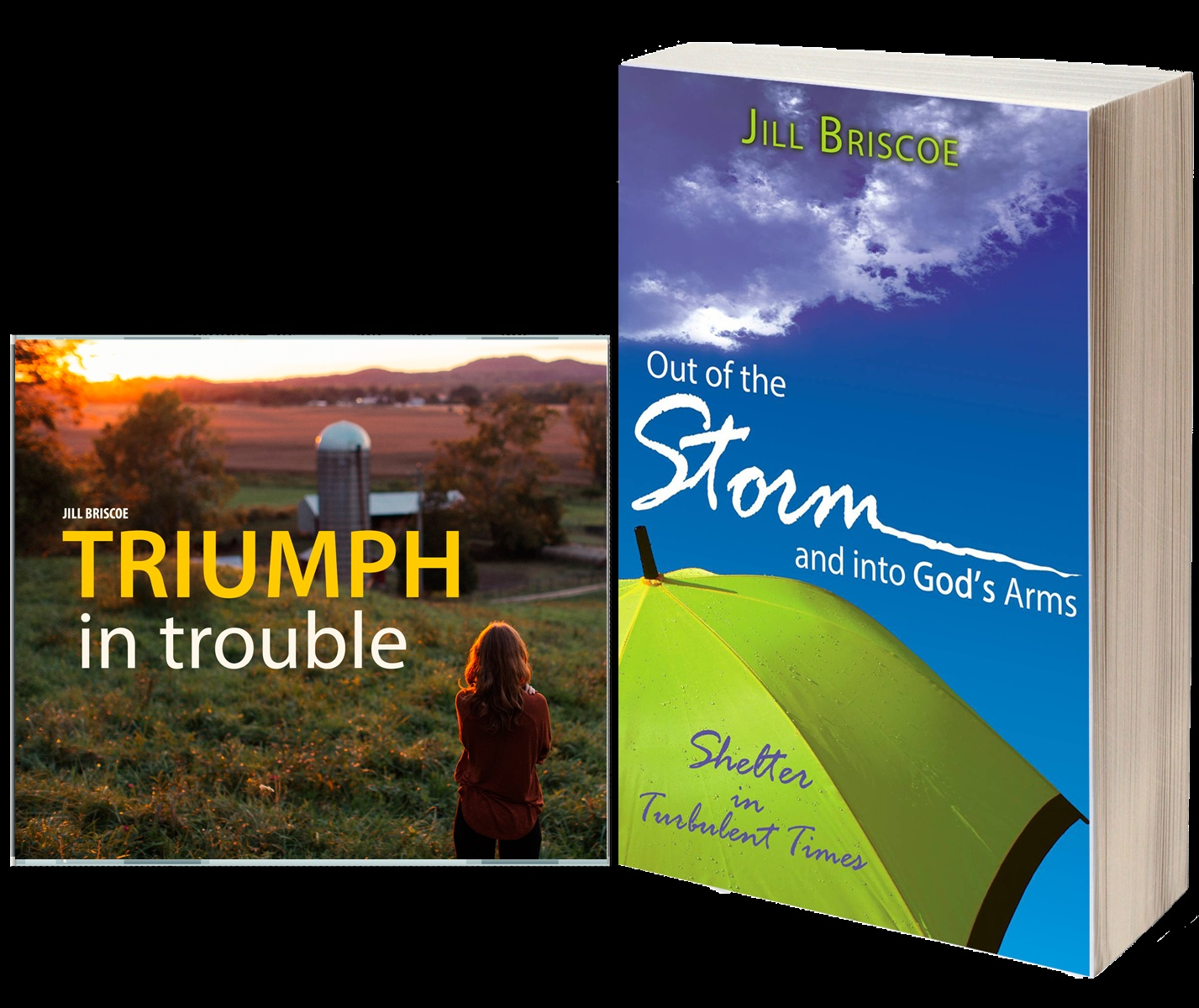 Don't just survive life's storms – thrive in them!
These encouraging resources from Jill Briscoe show you where to find strength in your seasons of suffering – and how God is your Rock and your Shelter no matter what. Request yours when you give today to help more people experience Life in Christ!