Rags to righteousness
"Ignorance is not bliss. Bliss is ignorance of one's ignorance." –Unknown
Scripture tells us we can be radically transformed by renewing our minds according to what is true (Romans 12:1-2). That's important, because there is a problem that only Christians can have: we often think we are clothed in sin, when in fact, we are truly dressed in the righteousness of God.
I believe Satan will often try to convince you that you're still who you were before Christ changed you. A sure sign of this is the self-talk that sounds righteous, but is actually based on a lie: Oh, I am such a sinner. Oh, how could God ever forgive me? You look at other people and think Oh, they are so much "closer" to God than I am. (Remember, the truth is that you could never get closer to God when He is in you already!)
When Joshua the high priest was standing before God, and Satan was accusing him (Zechariah 3), Satan was pointing at his sinful filthy rags. He probably said something like, "God, look at this miserable slob. How could You love him?" Joshua was listening to all this. How do you think he was feeling? You know what he was feeling, don't you? You know what it's like to have your sin pointed out.
But that's when God steps in.
The angel said to those who were standing before him, "Take off his filthy clothes."
Then he said to Joshua, "See, I have taken away your sin, and I will put fine garments on you."–Zechariah 3:4
This is exactly what Jesus did to us the day we said yes to him! "Take off your filthy rags." God has made you His righteousness; that's the truth. You can renew your mind and be transformed. How? By refusing the lies of Satan and embracing who Jesus made you into. What happened to Satan's accusations when the robes of righteousness were placed on Joshua? Satan went mute. Satan has nothing to say when we stand in the righteousness of Christ.
Jesus, I ask that Your truth would break through my feelings, my experiences, and the lies of Satan and the world that continually remind me of my sins. Thank You for taking away my sin! Thank You for putting the fine garments of righteousness around me. Thank You for what You did on the cross, my Lord. Amen.
Listen to Pete, Jill & Stuart Briscoe on the Telling the Truth broadcast at OnePlace.com
SPECIAL OFFER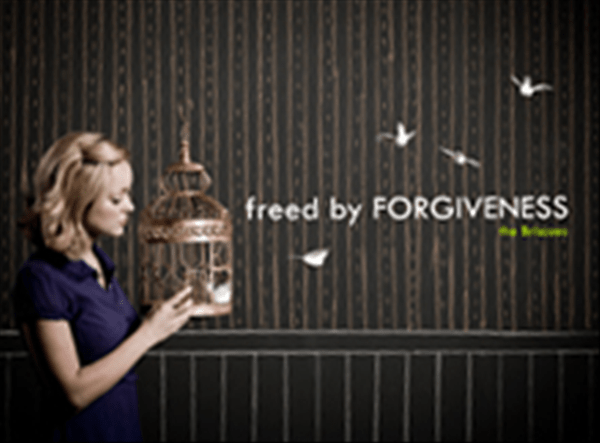 We want to help you find freedom in forgiveness!
Many people have great difficulty with forgiveness. Yet being forgiven and learning to forgive are at the root of a rich and joyful life! With this in mind, Telling the Truth has put together a special 3-CD set entitled Freed by Forgiveness, to help you understand and experience the power of forgiveness today.
Freed by Forgiveness is our gift to thank you for your gift of any amount to help Telling the Truth reach more people with the truth of God's Word, so please request your copy below.