You miss one hundred percent of the shots you don't take. – Wayne Gretzky
A woman on a bus was reading M. Scott Peck's The Road Less Traveled, and a fellow traveler looked over and asked, "What's it about?"
"I'm not sure – it's some sort of guide to life, but I haven't read too far yet." She turned to the table of contents and said, "Here are the chapter headings: 'Discipline,' 'Love,' 'Grace' – "
"Grace?" he interrupted. "What's that?"
"I don't know," she answered. "I haven't gotten to grace yet."
I love that response: I haven't gotten to grace yet. Many people in the Church today could echo her statement. I get it; I missed grace for years. I was saved and serious; I was serving and sacrificing; I was hoping God was pleased with me, and teaching others how to hope for the same. But then came a season of personal and ministerial pain. It was during this pain that Jesus broke through, opening my eyes to grace.
Now that I have grace, I don't want anyone else to miss it.
The author of Hebrews felt the same way: "See to it that no one falls short of the grace of God and that no bitter root grows up to cause trouble and defile many" (Hebrews 12:15).
To "fall short" means you were headed toward His grace but failed to arrive. And the bitter root that defiles many? Deuteronomy 29:18 is being referenced here, and it reads, "Make sure there is no man or woman, clan or tribe among you today whose heart turns away from the LORD our God to go and worship the gods of those nations…."
In other words, a bitter root grows when someone in the biblical community decides not to go all the way to grace. They miss grace; their hearts don't acknowledge God; and as a result, the entire community suffers. This tells us that grace isn't just a one-on-one experience with God; grace is experienced as a whole.
So how do we keep each other from missing grace? And how can we arrive at grace together?
Hebrews 12 offers three possible diversions on the road to grace:
Instant gratification
Covenant confusion
Adamant rejection
By identifying the obstacles, we have a better shot at conquering them.
Lord, have I gotten to grace yet? Show me this week where I am: on the road, at the destination, or completely off course. Fuel me up to finish the journey. Amen.
Listen to Pete, Jill & Stuart Briscoe on the Telling the Truth broadcast at OnePlace.com
SPECIAL OFFER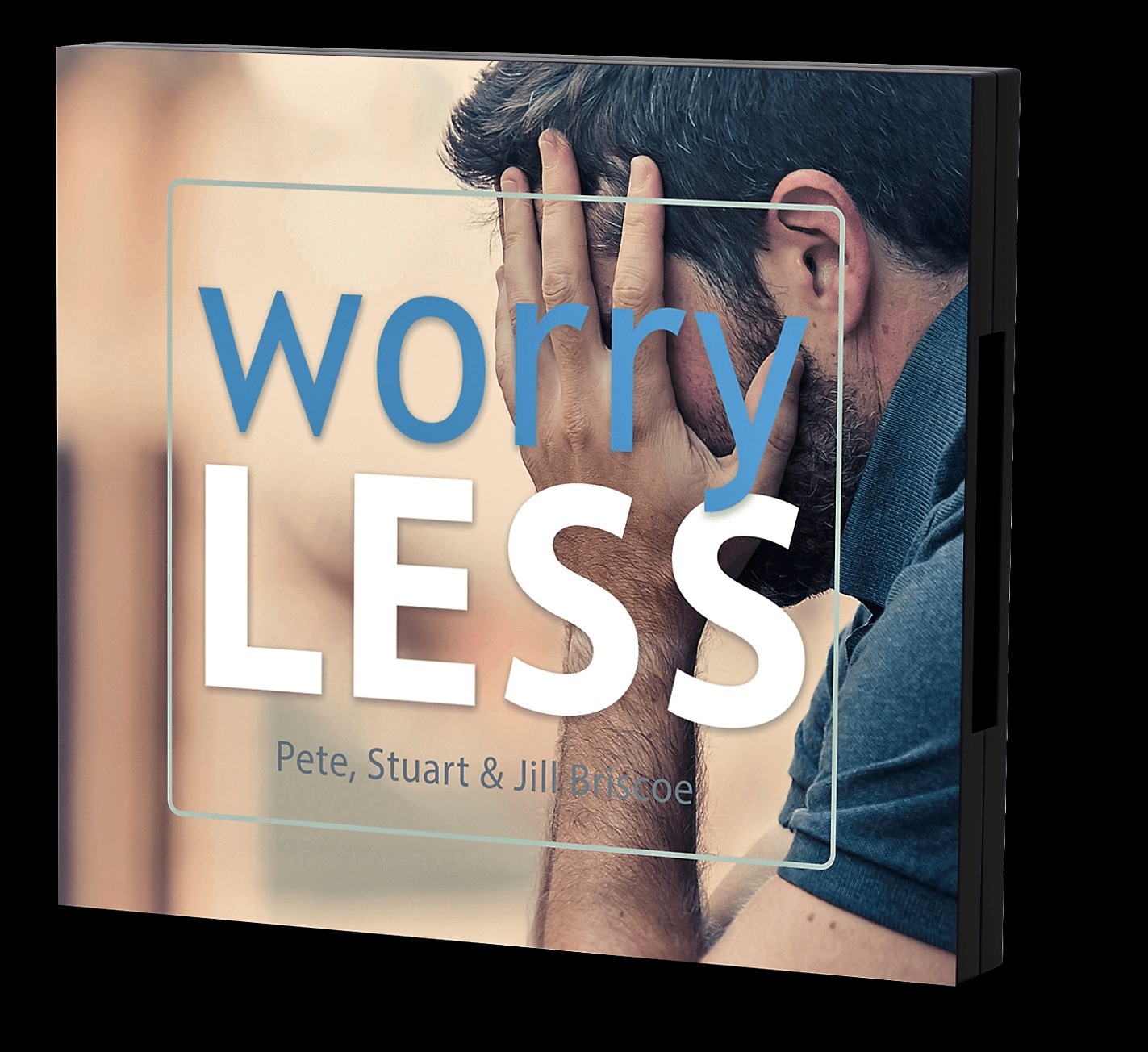 Start worrying less and living more!
Life is full of stressful situations. So it's no wonder that many people struggle with things like anxiety, fear, and worry. Stuart, Jill, and Pete Briscoe want to show you what it takes to start worrying less and living more with their 3-message series, 'Worry-LESS.'