Lawyer to his client: "The blood tests are back and I've got some good news for you and I've got some bad news."
Client: "Give me the bad news first."
Lawyer: "The bad news is that the DNA test shows that it was your blood at the crime scene. You're going to the electric chair."
Client: "Oh, no. What's the good news?"
Lawyer: "Your cholesterol is down to 130."
Oftentimes the Gospel comes across as some sort of "good news, bad news" joke. But the good news of the Gospel does so much more than simply erase the bad news of sin and hell.
The full Gospel of peace is a critical element in spiritual warfare, a strategic move by God that has been revealed through Scripture for thousands of years:
"I will sprinkle clean water on you, and you will be clean; I will cleanse you from all your impurities and from all your idols. I will give you a new heart and put a new spirit in you; I will remove from you your heart of stone and give you a heart of flesh. And I will put my Spirit in you and move you to follow my decrees and be careful to keep my laws ... you will be my people, and I will be your God. I will save you from all your uncleanness." – Ezekiel 36:25-29
This is the core of the Gospel – a new covenant, originally stated in the Old Testament proclaiming astounding realities that have come true for Christians. He has put His Spirit in you, that Spirit is moving you to follow Him, and you are part of His people. He is your God.
Satan often tries to convince us that we are who we would have been without Christ. Standing on the full Gospel gives us a solid stance to fight against these lies. Wow. That's truth we can defend ourselves with today!
Holy Spirit, in the name of Jesus Christ, I ask that You would expose the lies of Satan, rip them out, and replace them with the truth of Your full Gospel – that I am clean, have a good heart, and am actually indwelt by You. Thank You for fulfilling this covenantal promise in me! Amen!
Listen to Pete, Jill & Stuart Briscoe on the Telling the Truth broadcast at OnePlace.com
SPECIAL OFFER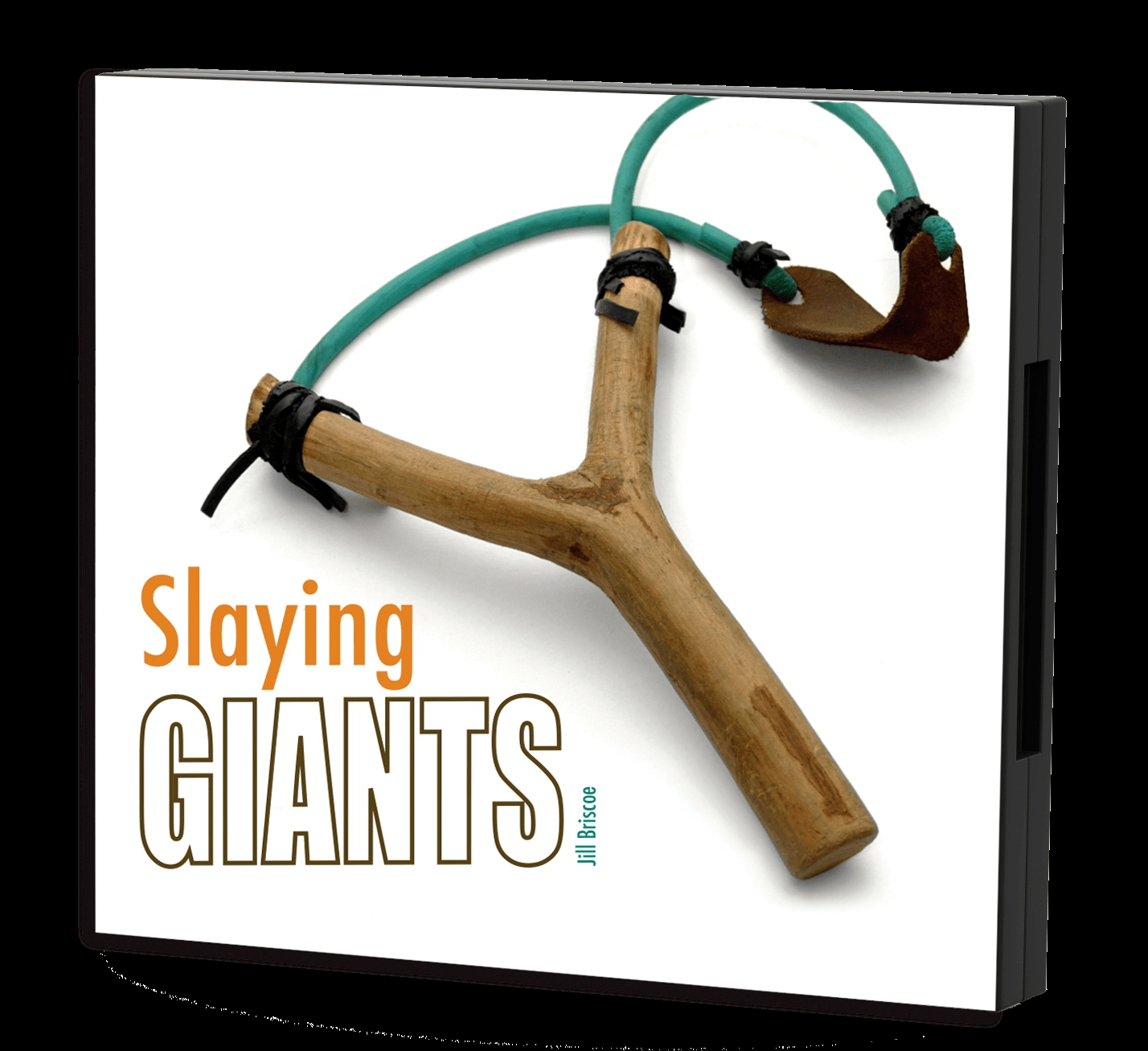 Jill's 3-message Slaying Giants DVD or CD series
Satan has an army of giants – problems, temptations, and tough circumstances – that he loves to place in the way of Christians. Jill Briscoe shows you how to defeat them in this encouraging 3-message DVD or CD series!