When you come to a table with nothing but need, you are grateful for things you might have pushed aside before… you receive a grace from Him you might, at some other time, have completely missed. – Mike Yankoski, Under the Overpass
There are two types of people in the world: Those who miss the grace of God, and those who give the grace of God.
Those who miss the grace of God are missing it for one of three reasons:
They love something more than they love Jesus, and they won't let it go.
They've been caught up by old covenant living.
They refuse to say yes to Him.
Our churches must be filled with those who are giving the grace of God to others. Likewise, the church is also filled with those who need the grace of God. But never should the church be filled with those who are missing the grace of God.
As believers who have received His grace, His Spirit compels us to share grace. We want everyone to know they're invited! What's more, we don't want anyone to refuse the invitation.
See to it that you do not refuse him who speaks. (Hebrews 12:25)
In his book The Jesus I Never Knew, Phillip Yancey shares a story he heard from one of his friends about a prostitute who was unable to buy food for her daughter. Through sobs, she confessed to Yancey's friend that she'd been renting out her 2-year-old daughter to men in order to support her own drug habit. She earned more for her daughter in an hour than she earned herself in a night. He was speechless… until at last he asked her if she'd ever thought of going to a church for help.
"Church!" she cried. "Why would I ever go there? They'd just make me feel even worse than I already do!"
This woman had obviously visited a church that was missing the grace of God. Her experience was like hearing the blood of Abel all over again – "Guilty!"
The Church still possess the gift of grace. We know the better blood of Jesus – the blood that cries out, "Not guilty!" And we can help the down and out feel welcomed to the party. Our task is simple: Celebrate all that we have in Christ and invite others to do the same!
Jesus, what an invitation! I want to live every day as a celebration of grace. Do this through me so that not a single moment of my living is absent of Your life! Amen.
Listen to Pete, Jill & Stuart Briscoe on the Telling the Truth broadcast at OnePlace.com
SPECIAL OFFER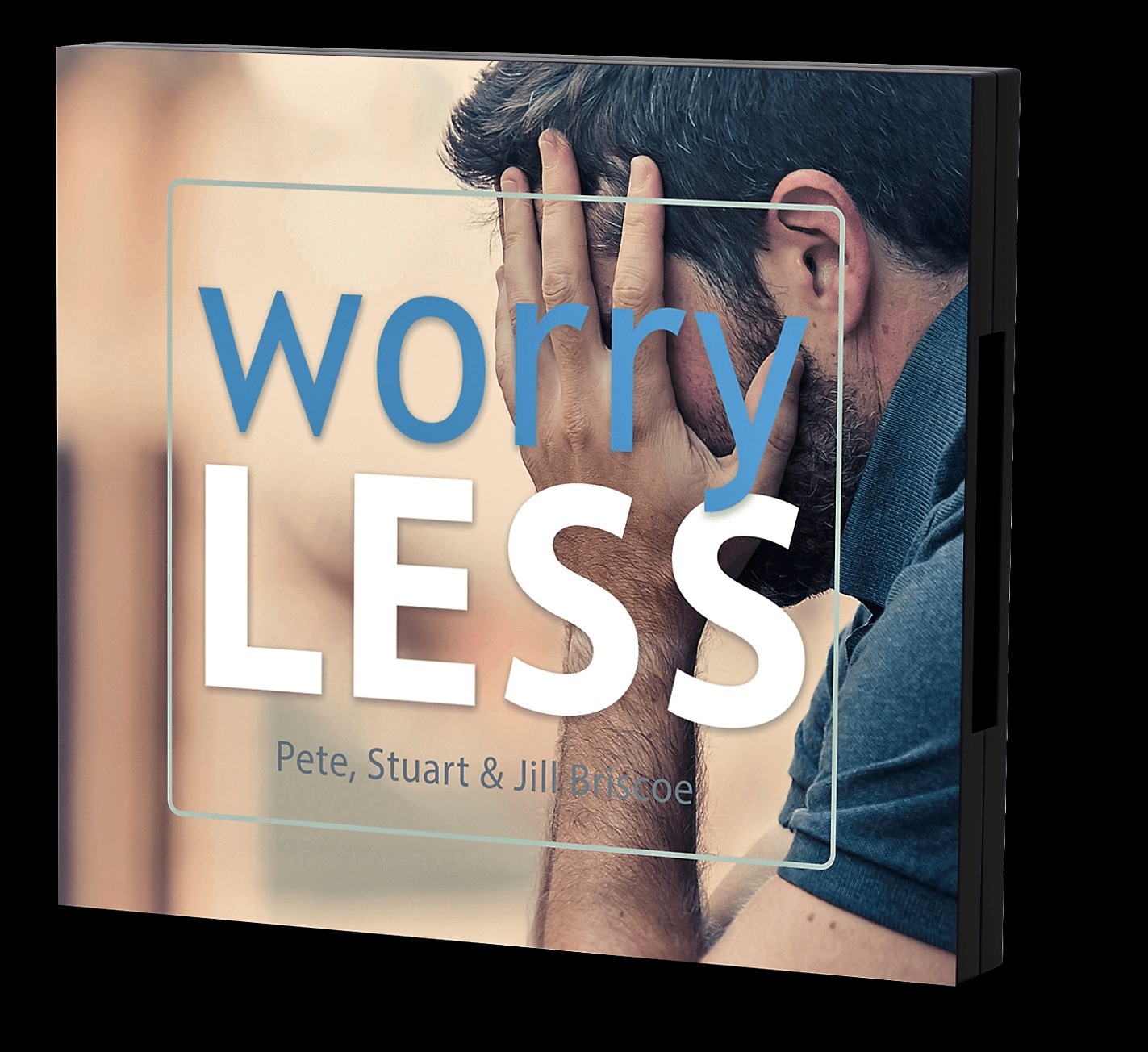 Start worrying less and living more!
Life is full of stressful situations. So it's no wonder that many people struggle with things like anxiety, fear, and worry. Stuart, Jill, and Pete Briscoe want to show you what it takes to start worrying less and living more with their 3-message series, 'Worry-LESS.'