As long as there are tests, there will be prayer in schools. – Unknown
No one is a firmer believer in the power of prayer than the devil; not that he practices it, but he suffers from it. – Guy H. King
Sometimes, it's hard to relate. It's hard to relate to the apostles. Our religious culture tends to put those guys up on high, high pedestals, like they are some sort of super-duper spiritual mega-beings or something. The truth is, they were playing with the same deck of cards that we are. They were human beings, with sin-prone flesh, saved by grace, living in the power of the Holy Spirit in them. If we don't get that, we will miss some important innuendos in Scripture.
Pray also for me, that whenever I speak, words may be given me so that I will fearlessly make known the mystery of the gospel, for which I am an ambassador in chains. Pray that I may declare it fearlessly, as I should. – Ephesians 6:19-20
Twice in this passage Paul asks for prayer so that he would act "fearlessly." I find great encouragement in that. You know why? Because it reveals that Paul was afraid of proclaiming this mysterious Gospel – just like me, and probably just like you.
God has entrusted us with an incredible message with powerful truths that can transform lives and alter eternal destinies. Much of it is a mystery, and there have been plenty of times that I've been afraid to go there – hesitant to speak of the wonders of God's love, His acceptance of us, and His presence in us. In those times, when I read this verse, the Spirit says, "Pete, Paul was scared to go there too. Twice he said 'pray that I would be fearless.' Why? Because he was fearful."
I think that is something we can all relate to, don't you?
Father, I praise You that I can have intimate conversation with You any time, and all the time, because You are the One who loves me and lives in me. I ask that You would replace fear with trust today. Give me a deep awareness of Your presence so that I can live and speak in a way that communicates the mystery of the Gospel. Amen.
Listen to Pete, Jill & Stuart Briscoe on the Telling the Truth broadcast at OnePlace.com
SPECIAL OFFER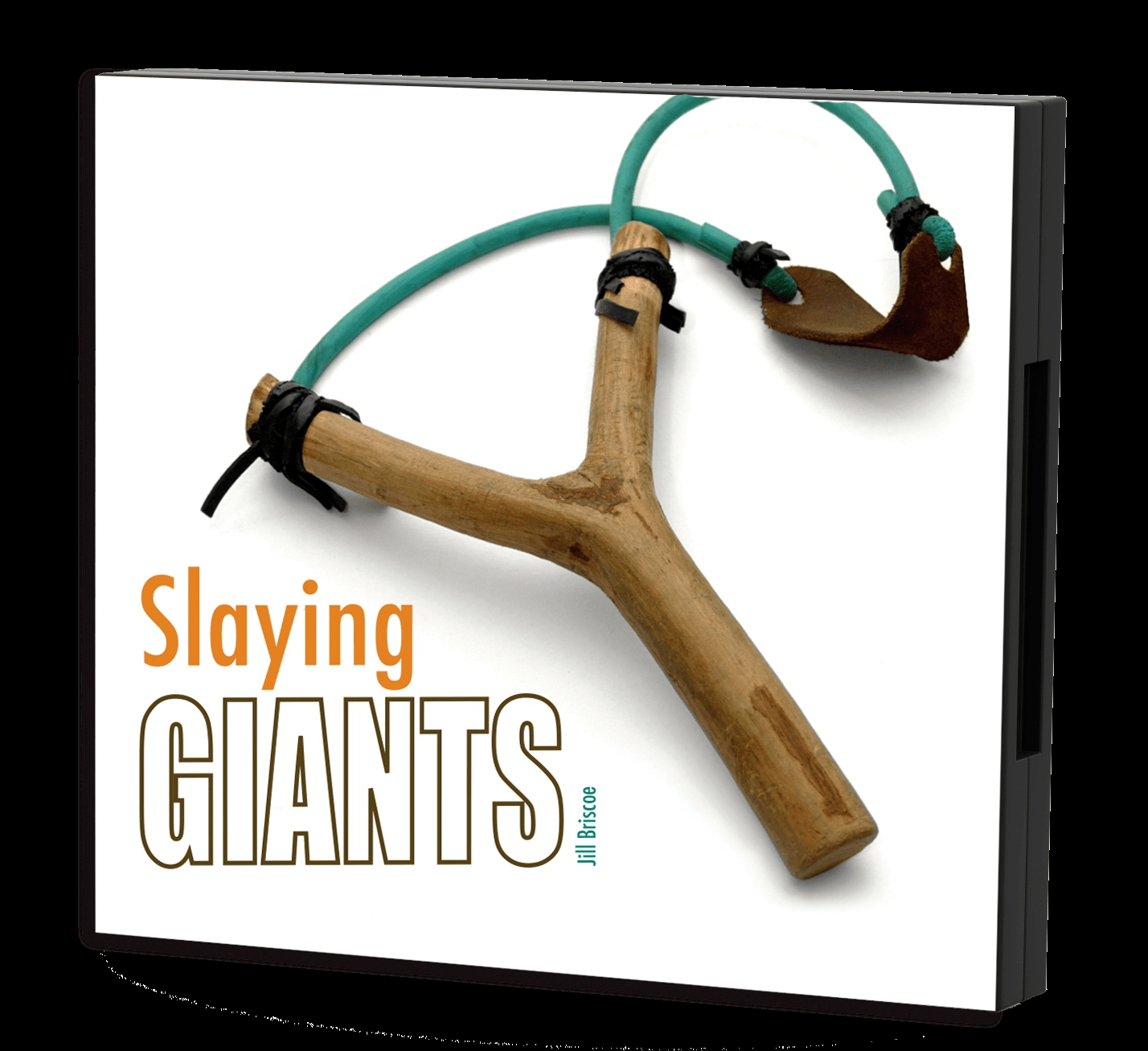 Jill's 3-message Slaying Giants DVD or CD series
Satan has an army of giants – problems, temptations, and tough circumstances – that he loves to place in the way of Christians. Jill Briscoe shows you how to defeat them in this encouraging 3-message DVD or CD series!