Eventually
Jason Nelson
The most reassuring promise in the entire Bible just might be Romans 8:28: "We know that in all things God works for the good of those who love him, who have been called according to his purpose." It also might be the most readily challenged by anyone who is leery of God and skeptical of faith talk. Maybe you've had someone suggest exceptions to you from his or her experience. Maybe you've wondered yourself if this promise leaks like a sieve.

The promise isn't that everything will always be good for those who love him. He made that promise once at the very beginning. He can't make that promise again until the very end because what happens now is threatened by evil he has nothing to do with. The promise is that even under these difficult circumstances, God will not stop working to bring good into the lives of those who love him. He will honor the commitment he made when he called us to faith in Jesus Christ: "I will never leave you or forsake you." It will all be good, eventually.

It is inspiring to hear believers tell real stories that validate this promise because eventually they were able to see something good. Eventually they learned a lesson, overcame hardship, and were better off. There are people who have lived through their own hell and can guarantee you that nothing falls outside of this promise. It will be good eventually.
---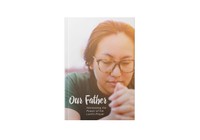 Harness the power of the Lord's Prayer!
Our Father is a small book with big insights. It gives you a behind-the-scenes look at the very meaning of the Lord's Prayer. With each phrase devotionally unpacked, you'll be more than inspired. You'll be empowered! 
For more from Time of Grace visit them at TimeofGrace.org.