Will Jesus claim you?
Pastor Mark Jeske
The greatest message in all of Scripture is that of grace—God's unconditional love for you expressed through the work of Jesus Christ. On Calvary, God declared the world "not guilty" of sin. St. Paul praises him as a "God who justifies the wicked." There is no merit in us worth claiming in God's court.

However, do not confuse God's universal grace with universalism, the idea that all people on earth are going to heaven regardless of how they lived. Scripture teaches with equal force that we are justified by faith. We need to hear and believe the message for its amazing promises to come true for us.

During his ministry on earth, Jesus radiated grace every day he walked in Israel. But in spite of his powerful words and actions, some refused to repent and believe in him. He told a sad story about skeptics who made up their minds too late: "Later the others also came. 'Sir! Sir!' they said. 'Open the door for us!' But he replied, 'I tell you the truth, I don't know you.' Therefore keep watch, because you do not know the day or the hour" (Matthew 25:11-13).

We leap into eternity either through our own day of death or the great day of judgment. We don't know the day or hour of either. The consequences of unbelief are terrible—Jesus refuses to let you in, and the angels of doom haul you away.

Keep watch!
---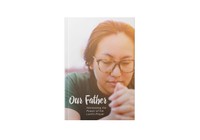 Harness the power of the Lord's Prayer!
Our Father is a small book with big insights. It gives you a behind-the-scenes look at the very meaning of the Lord's Prayer. With each phrase devotionally unpacked, you'll be more than inspired. You'll be empowered! 
For more from Time of Grace visit them at TimeofGrace.org.