Back to Sunday School
Pastor Mark Jeske
As Labor Day approaches, the newsprint advertising supplements are full of "Back to School" sales and coupons. Kids look forward to some new clothes, and parents can go back to their normal schedules. As the lazy days of August fade away, it's time to go back to class and step up to a grade higher.
People are not born literate and "numerate." Decoding language symbols and manipulating the decimal number system is learned behavior. It's hard work—nothing comes automatically. Knowing the ways of God doesn't come automatically either. It must be patiently taught by the mature to the immature, from the wise to the young.
God's Word has real answers for the most important questions: where we came from, the meaning of our present existence, and what happens after death. Only Scripture helps people discover their Creator; only Scripture helps people meet their Savior; only Scripture reveals the Spirit's agenda for our lives. King Solomon tells us that only those who know the Lord are truly wise: "The fear of the Lord is the beginning of knowledge, but fools despise wisdom and discipline" (Proverbs 1:7).
As you see to the schooling of your children and grandchildren, don't forget Sunday school. The teachers do not replace your own responsibility for discipling the young, but they are priceless partners in that crucially important endeavor.
---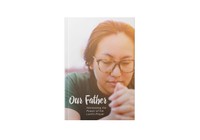 Harness the power of the Lord's Prayer!
Our Father is a small book with big insights. It gives you a behind-the-scenes look at the very meaning of the Lord's Prayer. With each phrase devotionally unpacked, you'll be more than inspired. You'll be empowered! 
For more from Time of Grace visit them at TimeofGrace.org.