In God's eyes I'm immortal
Pastor Mark Jeske
Comedian Woody Allen said once that he didn't want to achieve immortality through his work. He wanted to achieve immortality by not dying. Behind that joke (as probably behind most humor) is a painful truth: we are all shuffling toward the graveyard. You can deny it, pretend, distract yourself, fantasize a different ending, or refuse to talk about it, but the hard reality is that we are mortal (from the Latin word for "death").

Not only are we doomed to live on this earth in a span measuring only decades; some have their short lives shortened even more by illness, accident, or crime. How quick the acts in life's theater! How soon we are broomed off the stage!

God doesn't look at our lives that way at all. He sent our Savior Jesus to conquer death, and now through faith in him believers connect with Jesus' immortality (i.e., "can't-die-itude"). "I am the resurrection and the life. He who believes in me will live, even though he dies; and whoever lives and believes in me will never die" (John 11:25,26). God sees us now as deathless. This present age is only a phase, to be succeeded by a better one.

Freed by that empowering gospel good news, we can live each day to the full, enjoying it and all God has put there, serene in the confidence that whether our days are many or few, everlasting heaven and the grand reunion await.
---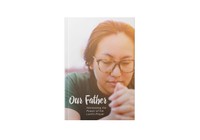 Harness the power of the Lord's Prayer!
Our Father is a small book with big insights. It gives you a behind-the-scenes look at the very meaning of the Lord's Prayer. With each phrase devotionally unpacked, you'll be more than inspired. You'll be empowered! 
For more from Time of Grace visit them at TimeofGrace.org.