Friendship Day
Pastor Mark Jeske
You may never have heard of it. A day to celebrate friendship was proposed back in the 1930s by Joyce Hall, founder of Hallmark, but the idea never really got big in the U.S. People figured it was just a gimmick to sell cards in a dead spot between other holidays, which in fact it was.

But Friendship Day took off in South Asia; sales of "friendship wristbands" are big in India, Nepal, and Bangladesh. Thanks to an initiative by a Paraguayan doctor, the United Nations observes a day of international friendship each year.

Even without observing a recognition day, however, people value their social networks more than ever. Digital communication has connected people as never before, with instant messaging, texting, Facebook, and Twitter. Long before social media existed, friendship bound together people's lives. "Jonathan said to David, 'Go in peace, for we have sworn friendship with each other in the name of the Lord, saying, "The Lord is witness between you and me, and between your descendants and my descendants forever"'" (1 Samuel 20:42).

God made people to need people. Don't fight it. Embrace it. Love your friends, and let God's gifts to you flow through them: encouragement, scolding, sympathy, guidance, companionship, joy.

Troubles shared are only half as heavy. Joys shared are twice as good.
---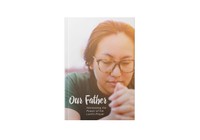 Harness the power of the Lord's Prayer!
Our Father is a small book with big insights. It gives you a behind-the-scenes look at the very meaning of the Lord's Prayer. With each phrase devotionally unpacked, you'll be more than inspired. You'll be empowered! 
For more from Time of Grace visit them at TimeofGrace.org.