February 23
The first rule of holes
Jason Nelson
"Whoever digs a hole and scoops it out falls into the pit they have made" (Psalm 7:15). Stubbornness is one of our failings. We dress it up and call it stick-to-itiveness. We dig in as individuals and groups and rely on fallacies to explain why we don't stop self-defeating behavior. That's the stink smoldering out of the ashes of history. It is difficult to let go of story lines that put us deep in holes. The nagging voices in our heads and the chorus of those in the hole with us reinforce the narrative we have been operating with. We might even decorate our hole with artifacts commemorating the time-honored way we "dig." Our creed is, "This is who we are. This is how we do it. This hole is our brand." Endeavors fail because operators at the helm just can't see their way clear to reverse course. But eventually it becomes self-evident. "Hey, we are in a hole here. We need to stop digging."
The first rule of holes is stop digging. That takes an unfamiliar kind of determination. But it initiates renewal, including the one we need way down deep in our souls. When we recognize we're in over our heads, we're ready to drop the shovel and wash our hands of it. It's very straightforward. We don't need to redesign the shovel. We don't need to develop better digging techniques. We need God's power and grace to stop doing things that are not working.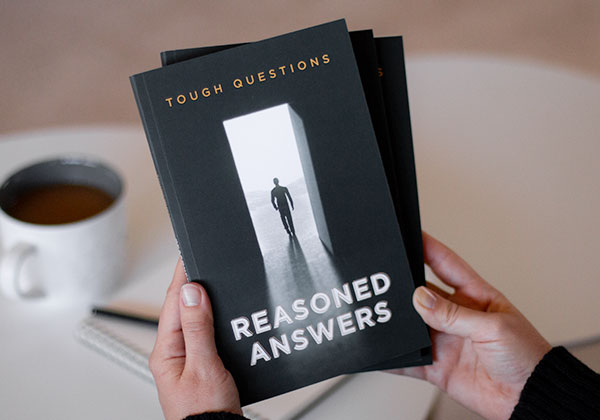 Speak more knowledgeably and lovingly about what you believe
Discover how to respond to some of the most common arguments skeptics use against Christianity in Tough Questions, Reasoned Answers. This book tackles 12 questions most of us have wondered at one time or another. You'll be equipped with reasoned answers that help shed light on the topic, diffuse tension, and open the door for faith to take root.
For more from Time of Grace, visit them at TimeofGrace.org.