God loves sex
Pastor Mark Jeske
Somehow engaging in conversations about love and human sexuality has been difficult for the church. I think one reason is that it's hard for pastors to get too close to the subject in Sunday messages because there are usually children around. What's more, when we do talk about sex, all people come away hearing is what we're against. The very word sex acquires a negative connotation in faith-talk because pastors have so many warnings to give.

That may be the reason why God made sure to put the Song of Songs in the Bible. When you read it for the first time, you might be confused. It looks like a love story about a very hot romance, with very passionate and sometimes erotic imagery. Does it surprise you to know that's exactly what it is? "How beautiful you are, my darling! Oh, how beautiful! Your eyes are doves. How handsome you are, my lover! Oh, how charming! And our bed is verdant" (Song of Songs 1:15,16).

Who do you think built all of the mystery and desire and urgency and passion in sex and romance? Of course! God did! He invented all those things to make marriage the most intimate and fulfilling and enduring voluntary human relationship possible. He invented all those things to make you happy. If you like sex too, get married. Stay married.

God loves sex. It's the adultery he can't stand.
---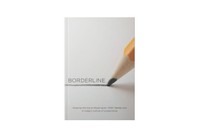 Draw the line at those "little" deadly sins!
Borderline is a warmly conversational, yet thought-provoking new book that will inspire you and perhaps even reset your views on the borderline issues. And it'll remind you all over again of the power of God's unconditional love and grace to help guide you through.
For more from Time of Grace visit them at TimeofGrace.org.