Easy come, easy go
Pastor Mark Jeske
One of the most wonderful experiences that a parent can provide a child is employment. I'm kind of skeptical about the value of free money (i.e., allowances) but very positive about wages. When a child is able to accumulate a little money, it's because she saved it up and didn't blow it on something stupid. She will respect that money a lot because she had to work for it and because she held onto it. She will respect it in proportion to the effort she had to expend. No effort, no value.

Everybody knows the proverb "easy come, easy go." Those four words apply equally well to money, fame, and popularity. And inheritances: "An inheritance quickly gained at the beginning will not be blessed at the end" (Proverbs 20:21). I know parents who have accumulated some wealth who are terrified to leave it to their kids. They love them too much to drop a big load of money on them all at once that they did not earn. Easy money easily distorts people's value systems, even if they are nice people. These parents actually plan to give the bulk of their estate away before they die.

As you are pondering how to leave the legacy of your property, the assets that you spent a lifetime putting together, you might consider spreading the bequests out over multiple years. You would hate to have it said that these bequests "weren't blessed at the end."
---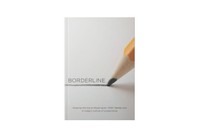 Draw the line at those "little" deadly sins!
Borderline is a warmly conversational, yet thought-provoking new book that will inspire you and perhaps even reset your views on the borderline issues. And it'll remind you all over again of the power of God's unconditional love and grace to help guide you through.
For more from Time of Grace visit them at TimeofGrace.org.