A few thoughts about fools
Pastor Daron Lindemann
"He who trusts in himself is a fool" (Proverbs 28:26).

Sometimes I think I am so wise, God, so smart and on top of things. By your blessing, that is sometimes the case. But most often it's only because I foolishly convince myself that I am wiser than I really am. I fail to consider your point of view, fail to measure my plans by your immeasurable promises, fail to acknowledge that faith is the beginning of real wisdom.

You have been so patient with me in my foolishness, dear God. You have stooped down and lowered yourself to connect with me on my level, all because you love me—fool that I am. Some would call you a fool for that. In our world you're not supposed to love people who can't do anything for you. But you are not a creature of this twisted world. You are the eternally gracious Savior. My Savior.

I need your love and your attention, God. So that I can keep from being a fool. So that I can apply spiritual wisdom to my problems and feel the load lighten because your promises will do their work.

They always do.
---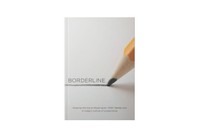 Draw the line at those "little" deadly sins!
Borderline is a warmly conversational, yet thought-provoking new book that will inspire you and perhaps even reset your views on the borderline issues. And it'll remind you all over again of the power of God's unconditional love and grace to help guide you through.
For more from Time of Grace visit them at TimeofGrace.org.