Mt. Calvary
Pastor Mark Jeske
Of all the shapes and configurations that a hill could be, how extraordinarily perfect is it that the place where Jesus Christ was crucified should have looked like a human skull. And that's what calvaria means in Latin. His place of death looked like a place of death.
The site where the Roman soldiers headed had surely been used for public executions many times before. Possibly the passersby that day had witnessed the sad spectacle of dying criminals before. This execution was different. The "great exchange" was taking place. The innocent Son of God willingly accepted the blame for a world of sins and sinners so that a world of sinners might be called forgiven and holy. "Just as man is destined to die once, and after that to face judgment, so Christ was sacrificed once to take away the sins of many people; and he will appear a second time, not to bear sin, but to bring salvation to those who are waiting for him" (Hebrews 9:27,28).
On Mt. Calvary the purest grace of God was shown and given to the world. On that dark day, as the nails were pounded into his sacred body, the Son of God became the Lamb of God who takes away the sin of the world. All those who believe in Christ's wonderful forgiveness have it. Those who don't, don't.
And now—your eternal future is riding on what you do with this information.
---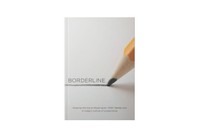 Draw the line at those "little" deadly sins!
Borderline is a warmly conversational, yet thought-provoking new book that will inspire you and perhaps even reset your views on the borderline issues. And it'll remind you all over again of the power of God's unconditional love and grace to help guide you through.
For more from Time of Grace visit them at TimeofGrace.org.