Spirits of the afterlife
Pastor Mark Jeske
Halloween is one of the biggest nights of the year, at least if you run a bar, sell candy, or rent costumes. People are endlessly fascinated with the legends and mythology of death, spirits, and the afterlife. Trick-or-treat, jack-o-lanterns, cobwebs, and the colors of black and orange dominate stores for the entire month of October.
Some of it is harmless fun, and some of what goes on is evil—the vandalism and fascination with black magic and satanic powers. We have no word from God that the spirits of those who have died will return to earth (with the possible dramatic exception of the spirit of Samuel in 1 Samuel 28). The souls of unbelievers are already in hell, not free to roam the earth and haunt houses and people but pent up in prison (1 Peter 3:19,20).
But the souls of the believing dead are in heaven in the Lord's presence, alive and alert, and like the angels they eagerly await the unfolding of God's plans. "I saw under the altar the souls of those who had been slain because of the word of God and the testimony they had maintained. They called out in a loud voice, 'How long, Sovereign Lord, holy and true, until you judge the inhabitants of the earth and avenge our blood?'" (Revelation 6:9,10).
When Christ returns to earth, they will get their bodies back. And they will see and approve the great judgment.
---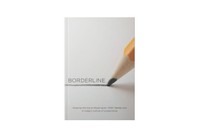 Draw the line at those "little" deadly sins!
Borderline is a warmly conversational, yet thought-provoking new book that will inspire you and perhaps even reset your views on the borderline issues. And it'll remind you all over again of the power of God's unconditional love and grace to help guide you through.
For more from Time of Grace visit them at TimeofGrace.org.