All believers are God's communicators
Pastor Mark Jeske
One of the most misleading words in the English New Testament is preach, as in "preach the gospel." Everybody knows what "preaching" is—it's what paid pastors do in church from their pulpits on Sunday. It is a restricted activity that only a very small number of Christian leaders do. The word preach makes people think of getting a long-winded scolding, being talked down to, bored to death.

But that's not what the original Greek words say. When the resurrected Christ commissioned his disciples to continue his work, he was not speaking only to the clergy but to all believers. All Christians, children too, are part of the nation of God's proclaimers and heralds. The prophet Joel joyfully anticipated that aspect of the New Covenant, which came true on Pentecost Sunday: "I will pour out my Spirit on all people. Your sons and daughters will prophesy, your old men will dream dreams, your young men will see visions. Even on my servants, both men and women, I will pour out my Spirit in those days" (Joel 2:28,29).

All believers are God's communicators with a spiritual mission in life. The day you were baptized is the day you were drafted into God's army. Pastors indeed perform a valuable function. They receive special training to be your coaches and teachers, but they must not be allowed to steal from you your joy at telling people what a wonderful Savior we have in Jesus Christ.

You have the Spirit too.
---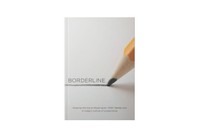 Draw the line at those "little" deadly sins!
Borderline is a warmly conversational, yet thought-provoking new book that will inspire you and perhaps even reset your views on the borderline issues. And it'll remind you all over again of the power of God's unconditional love and grace to help guide you through.
For more from Time of Grace visit them at TimeofGrace.org.