I feel all alone
Pastor Mark Jeske
It's a common but understandable mistake to draw conclusions about our relationship with God from our relationships with people around us. When family life is happy and peaceful, it's easy to say, "Thank you, God." When we're enmeshed in a lot of conflict, we imagine him angry with us. When people we thought were friends start ignoring us, we think he's dumping us too. On top of everything, our guilty consciences make us ashamed to pray, assuming that he's too irritated to care about us anymore.

Jesus himself knew what it felt like to be alone. After some hard things in his teachings caused many followers to abandon him and drift away, he asked his disciples if they were going to leave too. They actually did abandon him in the Garden of Gethsemane. Jesus' suffering on the cross was utterly alone—even his Father forsook him there—so that Jesus could guarantee to us that his Father would never forsake us.

King David, sinner and saint, knew he was never alone: "Though my father and mother forsake me, the Lord will receive me" (Psalm 27:10). What a relief it is to be able to end a bad day with the prayer, "Well, Father, at least you're still here with me." Here is God's promise for you and for all believers: "God has said, 'Never will I leave you; never will I forsake you'" (Hebrews 13:5).

Sleep well tonight.
---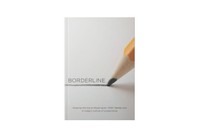 Draw the line at those "little" deadly sins!
Borderline is a warmly conversational, yet thought-provoking new book that will inspire you and perhaps even reset your views on the borderline issues. And it'll remind you all over again of the power of God's unconditional love and grace to help guide you through.
For more from Time of Grace visit them at TimeofGrace.org.